10x12 Sheds: Everything You Need to Know
November 12, 2019 News and Tips
It's not very common to find blog posts on a certain shed size but 10×12 sheds happen to be the exception. Few shed sizes are as popular as 10×12 sheds. And there's a reason for that. 10×12 sheds are a great size for a storage shed. Not too big and not too small. They also tend to be in the more affordable range compared to other larger shed sizes. Here's a few things to help you decide if a 10×12 shed is right for you.
Shed Styles Available in 10×12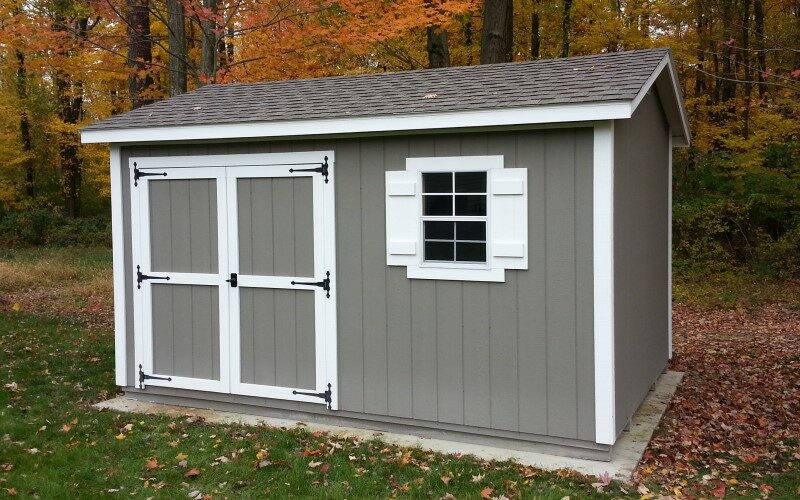 Gable Shed
Gable sheds have a more contemporary feel and look great in any landscape.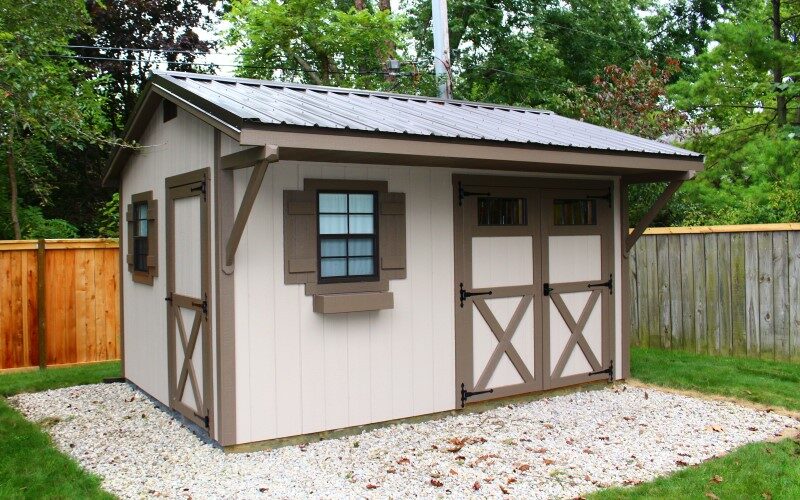 Quaker Shed
Quaker sheds are beautiful and quaint. They work well for studios or home offices.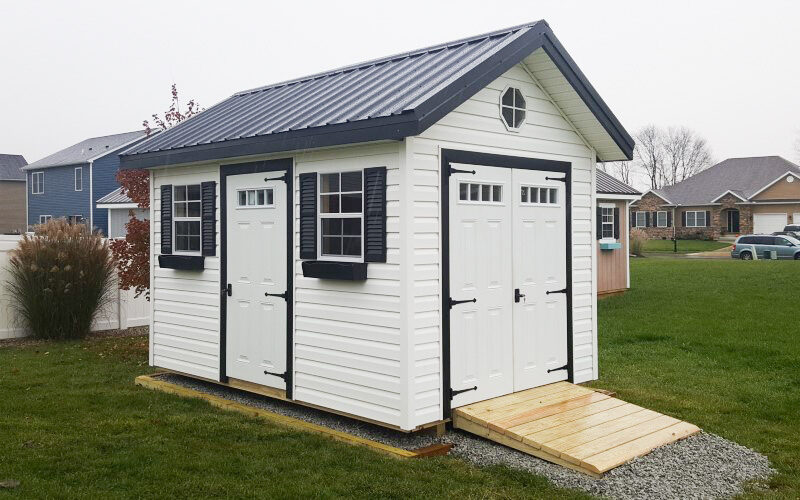 Cape Cod Shed
Cape Cod sheds are very classy and work great for she sheds or man caves.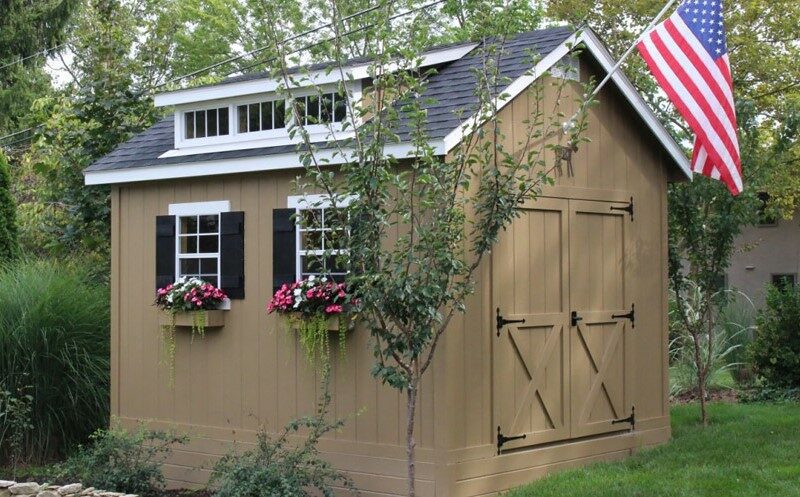 Cottage Shed
Cottage sheds allow for a lot of natural light making them ideal for studios or workshops.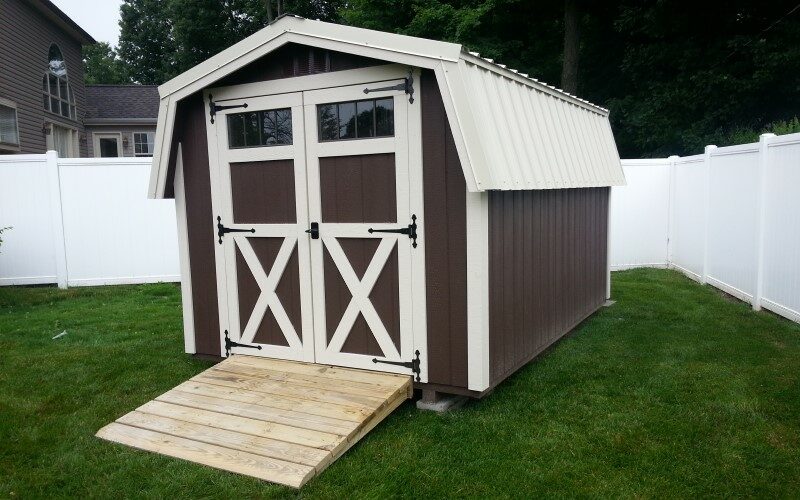 Mini Barn
Mini barns are small and low cost making them ideal for home storage.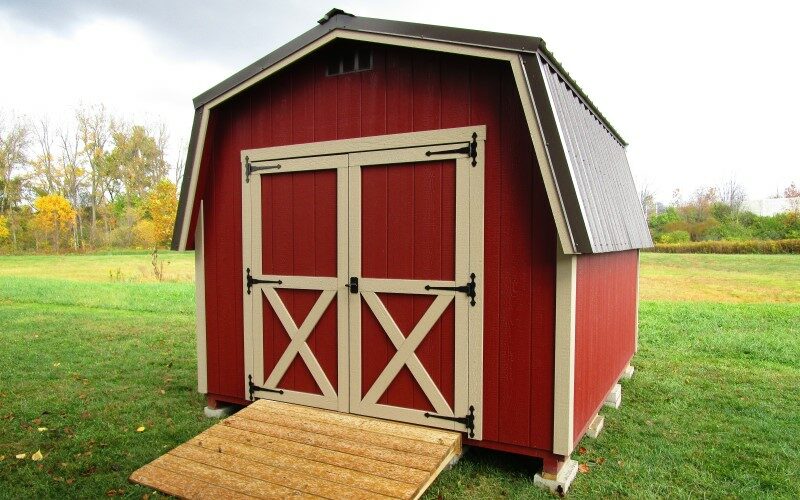 Classic Shed
Classic sheds have the traditional mini barn look with a lot more space.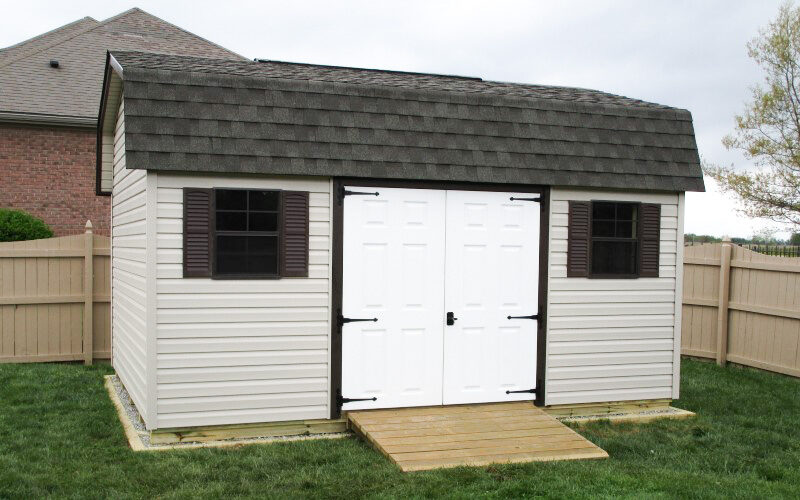 Highwall Shed
Highwall sheds have lots of space making them one of the best sheds for storage.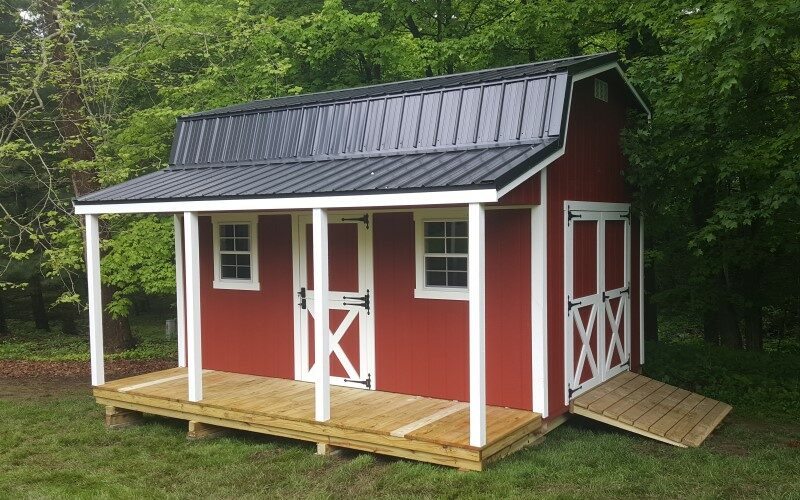 Retreat Shed
Retreat sheds are spacious and have a porch making them the perfect getaway.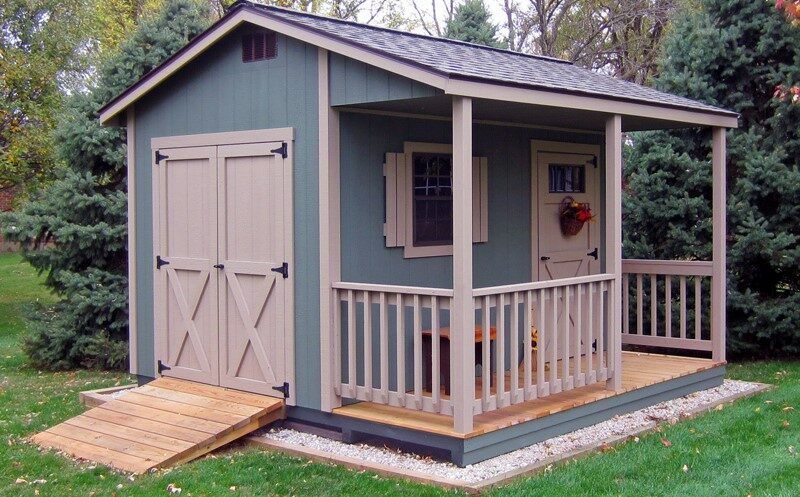 Cabin Shed
Cabin sheds are cute and cozy, ideal for a she shed or a guest bunkhouse.
Shed Cost for 10×12
Pros and Cons of a 10×12 Shed
You might still be unconvinced that a 10×12 shed is for you. After all, there are a lot more things to consider than just style and price. How do you know that this shed will fulfill all your needs? In order to hopefully help you answer these questions, here's some of the pros and cons of a 10×12 shed.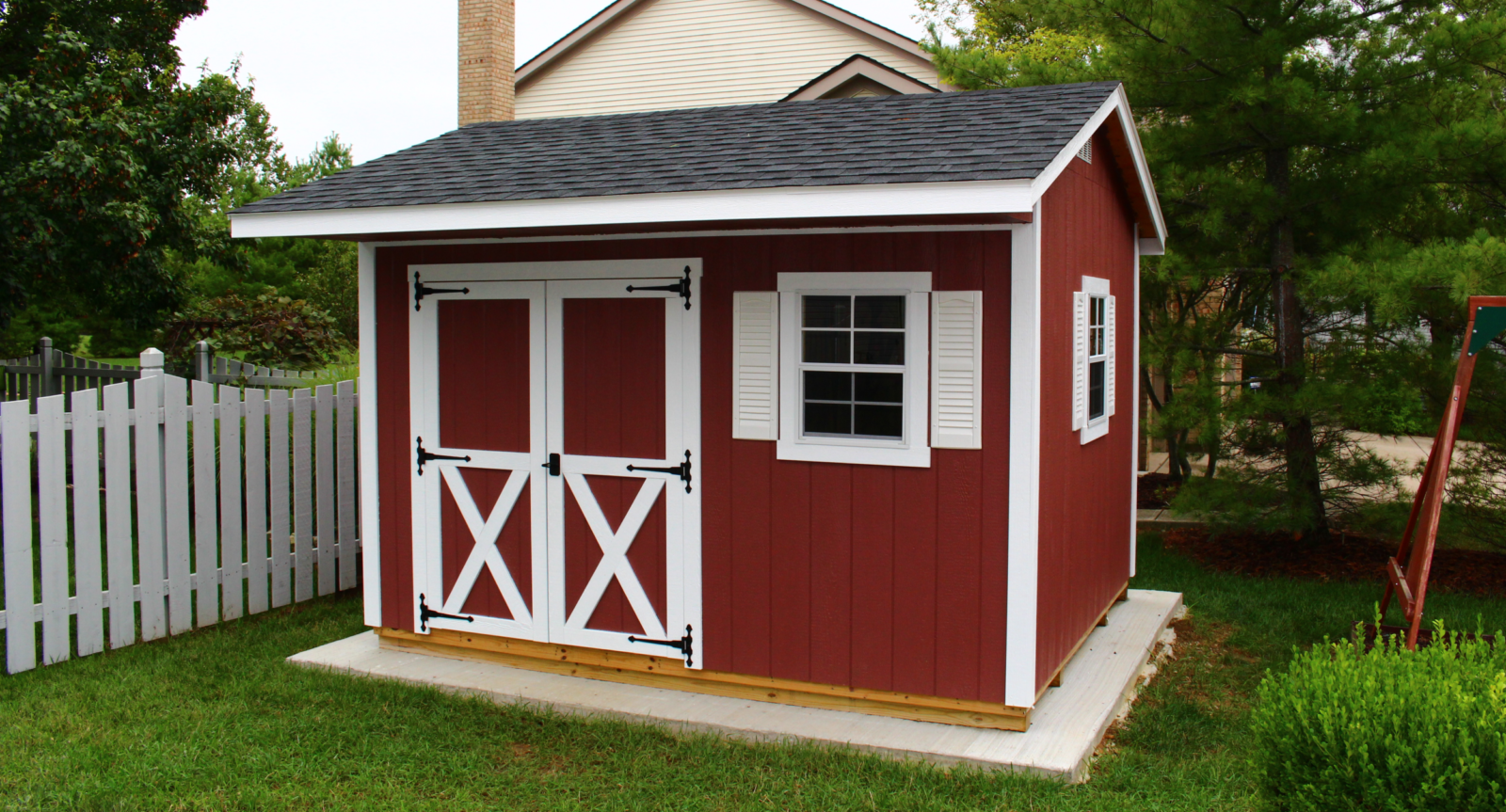 Pros:
Might Not Require Permit
Depending on where you live, your local government might require a building permit for structures over a certain size. It is most likely the case that a 10×12 shed is small enough that this will not be necessary. However, it is still important that you check this for yourself.
Small Enough to Fit in Small Spaces
Unlike many larger sheds, 10×12 sheds are small enough that they can fit in those tighter places. This makes it perfect for people living in areas that have smaller yards such as towns or cities. And even if you have plenty of yard space, you might not want a large shed taking up lots of space in your backyard. A 10×12 shed fits well into any landscape without being big and bulky.
Plenty of Storage Space
Even though 10×12 sheds are relatively small, they still have plenty of space for storage. They can comfortably fit your riding mower, all your gardening tools, and lots more. If you're only interested in storage space, a 10×12 shed should easily be able to hold everything you have.
Cons:
May Be Too Small for Some Situations
While a 10×12 shed should be big enough for most situations, there may be some cases where a larger shed is necessary. For example, if you're looking to store large equipment or several larger mowers, a 10×12 shed might be too small. Each situation is unique so it is important to figure for yourself. It might be useful to get out a tape measure and mark out 10×12 in order to help you visualize it.
10×12 Shed Ideas
There are lots of things you can do with a 10×12 shed. They are large enough to be used for almost any purpose. Here's a few ideas to get you started.
Man Cave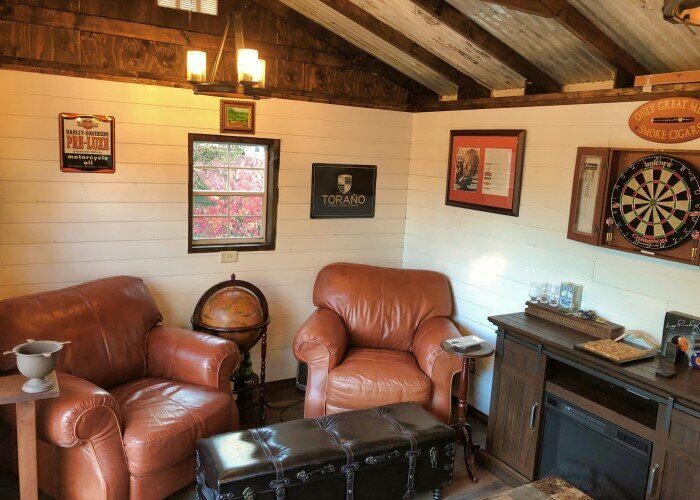 If you're looking for a place to get away, a 10×12 shed can be the perfect place to build your own man cave. While it will be on the smaller side, you should still have plenty of space for a sofa, a TV, and other man cave essentials.
She Shed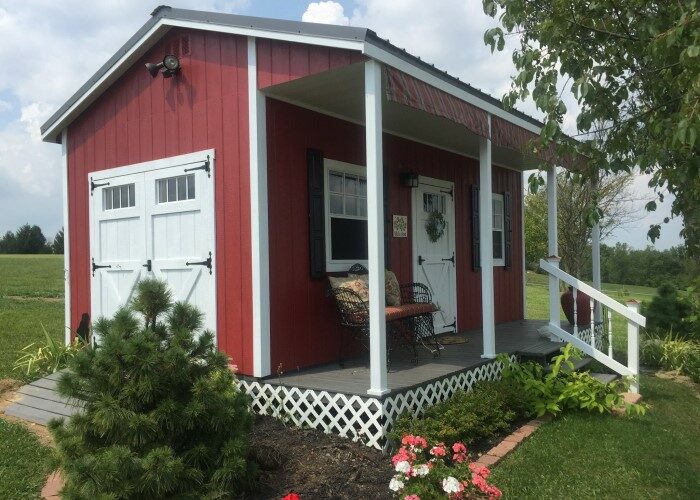 10×12 sheds are also great for she sheds. They're the ideal size: not too big and not too small. Cape Cod, Cottage, Cabin shed styles are ideal for a she shed. The rest is up to you. Add decor, some landscaping, and maybe even some furnishings to make it just how you like.
Office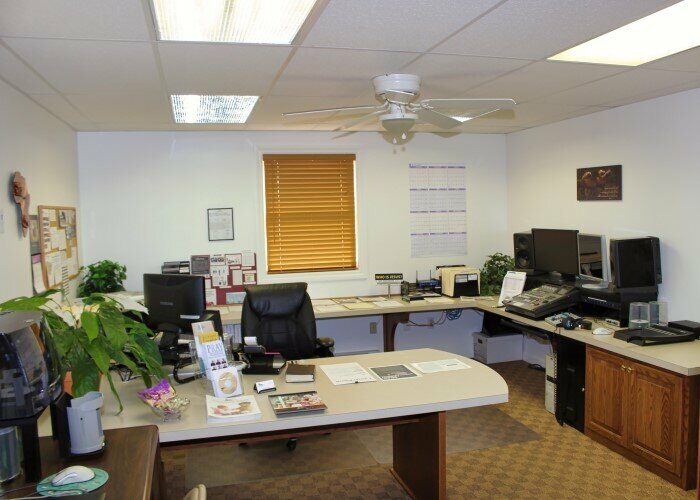 Lots of people are starting to prefer working from home. In these situations, it can be nice to have a personal office to get away from distractions. 10×12 sheds are perfect for this. There's lots of space for a desk, bookshelves, and whatever else you need in your office.