How To Find An HOA-Approved Shed
March 2, 2022 News and Tips
When you're ready to purchase a storage solution in an HOA community, having an HOA-approved shed is imperative to your success. Some homeowners who live in HOA communities are surprised at the regulations that the HOA board has jurisdiction over, including what type of shed you can install in your backyard.  We have been serving the Columbus, Springfield, and Dayton areas for many years, and this area includes a lot of HOA communities, so we thought it would be helpful to discuss some of the unique challenges of installing a shed in an HOA community, and how you can get your shed HOA-approved as easily as possible.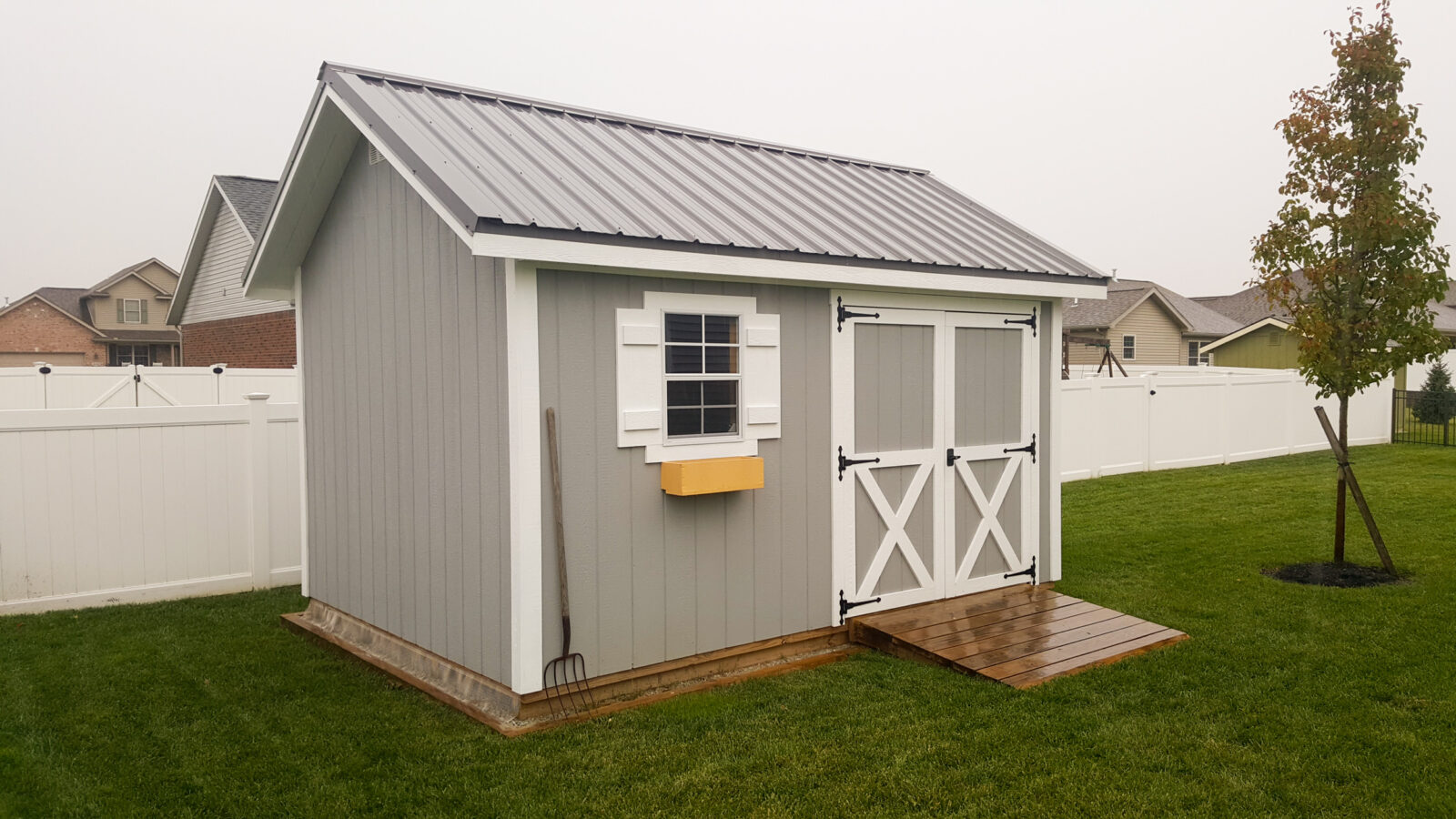 What is an HOA?
According to Investopedia, a homeowner's association (HOA) is an organization in a subdivision, planned community, or condominium building that makes and enforces rules for the properties and residents in its jurisdiction. In other words, this means that if you purchase a home in an HOA, they govern the way certain aspects of your property may look. The HOA may make decisions on anything related to the exterior portion of your property. Some of these decisions include the siding and roof color of the house or whether or not a shed will be HOA-approved. A reputable shed builder should be well versed in the guidelines of local HOAs, making the process of obtaining an HOA-approved as simple as possible!
How do zoning laws affect my HOA-approved Shed?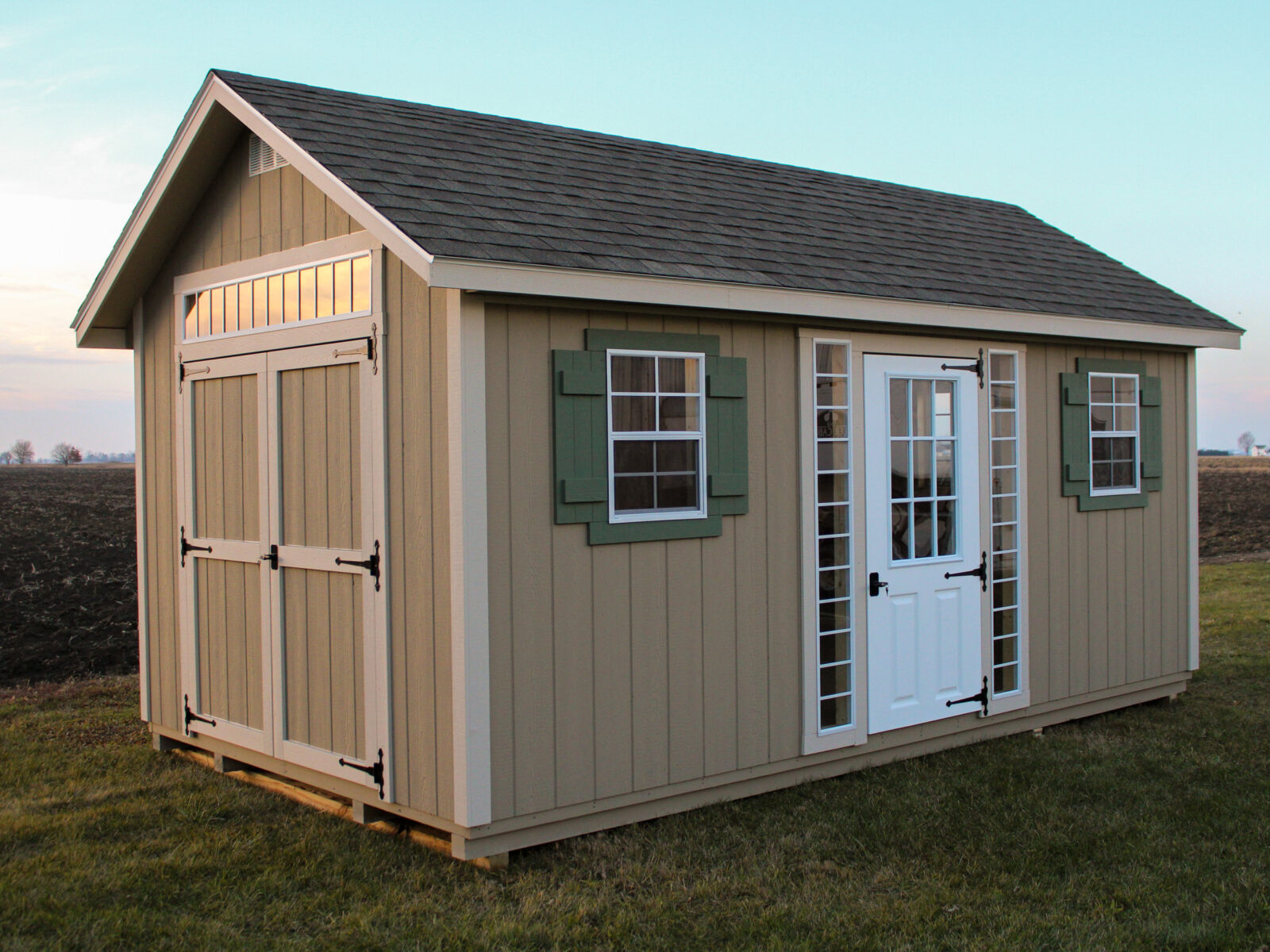 Your shed needs to be approved by more than just the HOA. The shed also needs to be approved by your local government. When preparing for your shed, following the local zoning laws for your area is imperative. Otherwise, you may end up purchasing and placing a shed on your property that is not approved by the zoning board in your municipality.
Once your plan is approved by the zoning board, you are one step closer to having an HOA-approved shed. With the permission of the zoning board in hand, the HOA will not be able to hinder your plans from a zoning standpoint.
For easy access to some local municipality information on zoning issues for an HOA-approved shed, you can press the button for your area!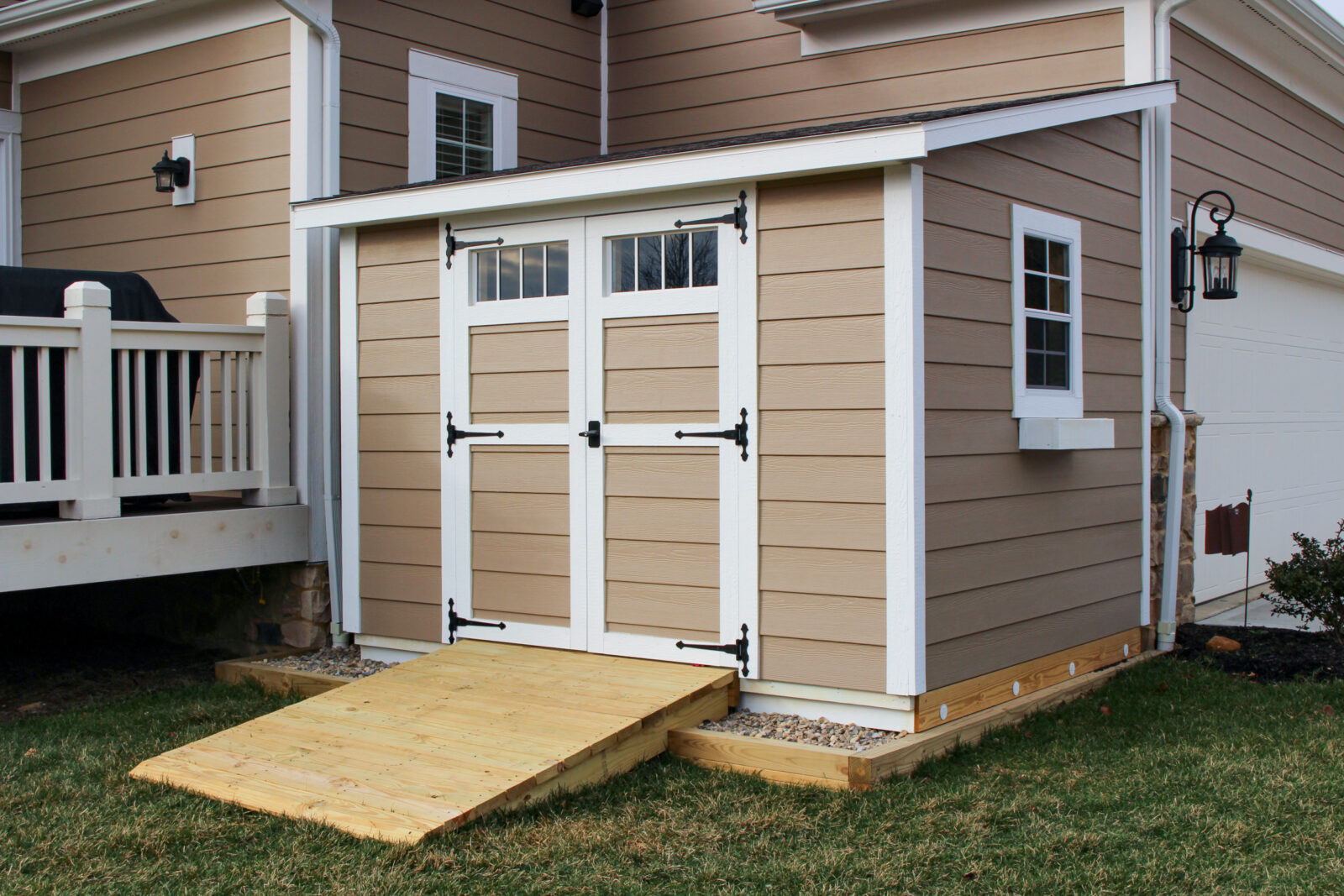 Why can the HOA deny my shed?
Your desire for an HOA-approved shed can be denied by your HOA. HOAs have the ability to determine what is and is not acceptable for your shed. They act as a more focused governance board for the area in which you live. An HOA has the final say in what is or is not allowed in the community where you reside. Therefore, the HOA can decide, within their decision-making process, what is allowed or not allowed on the property. 
Can a shed builder build an HOA-approved Shed?
Yes. Custom-built sheds can be HOA-approved and are often a great solution to appeasing the HOA guidelines. All you need to do is provide your shed builder with the parameters that are in place by the HOA. Once your builder knows what is allowed for the HOA, they will build you the HOA-approved shed you have been looking for.
How do shed builders make my shed HOA-approved? 
A shed builder is able to create an HOA-approved shed by following the parameters given to us from your HOA. Your HOA may have specifications on paint colors, roof colors, or building design. A shed builder will take all of these stipulations into account to get you the shed you want! Depending on the rules of your HOA, purchasing a prebuilt shed is likely not an option for you.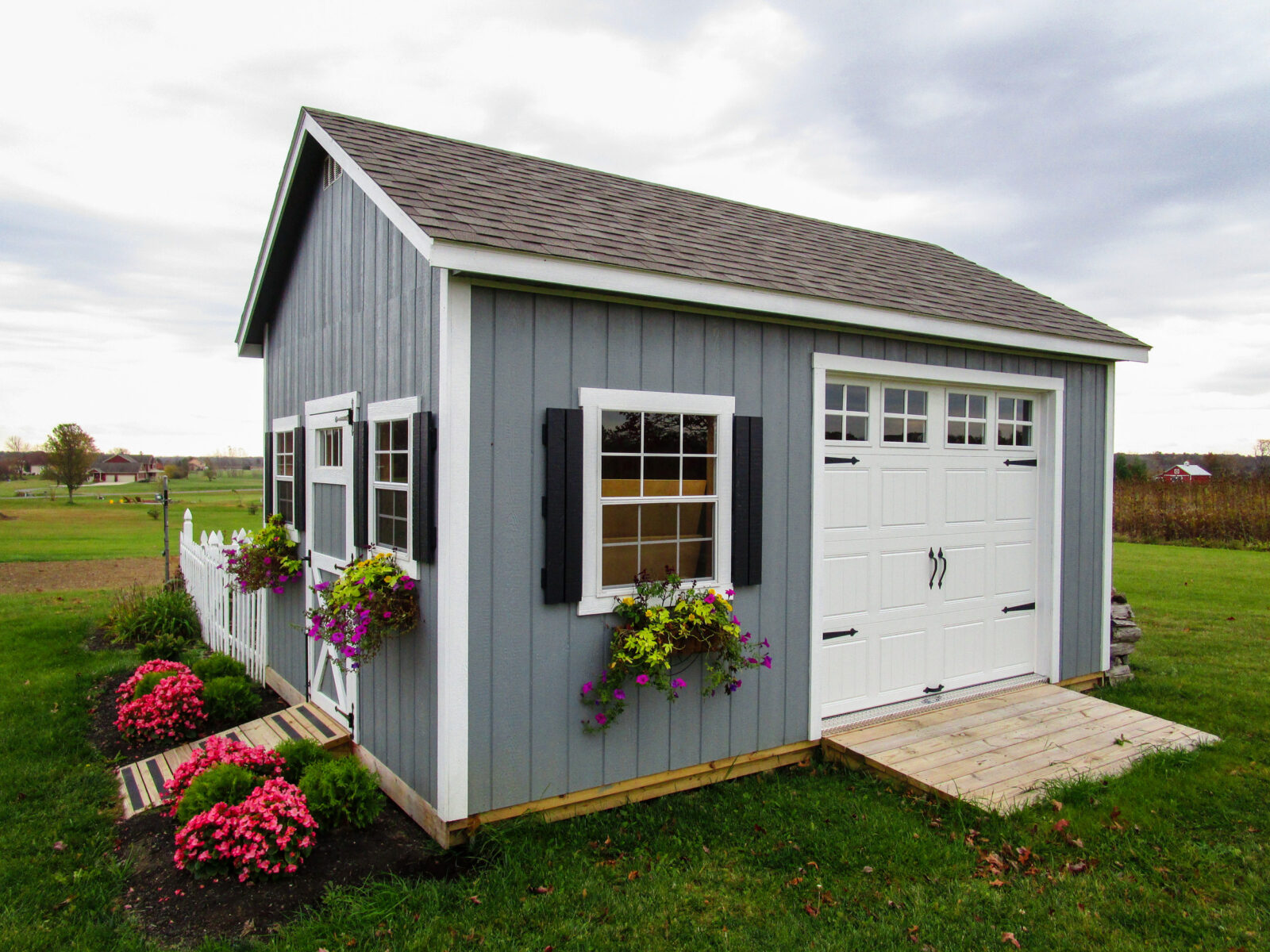 How to create an HOA-approved shed design 
We know that you want an HOA-approved shed to be something that looks nice and is true to the stylistic design your after. To make design selection more accessible, you have the ability to design a shed on our 3-D shed builder. From our pre-filled layout options to building something completely custom, you can design your shed precisely the way that will make your HOA and, more importantly, you happy.  Just remember, if you need a color or siding type that is not on the 3D shed builder, you can talk to us about what changes you need to be made before the shed gets built.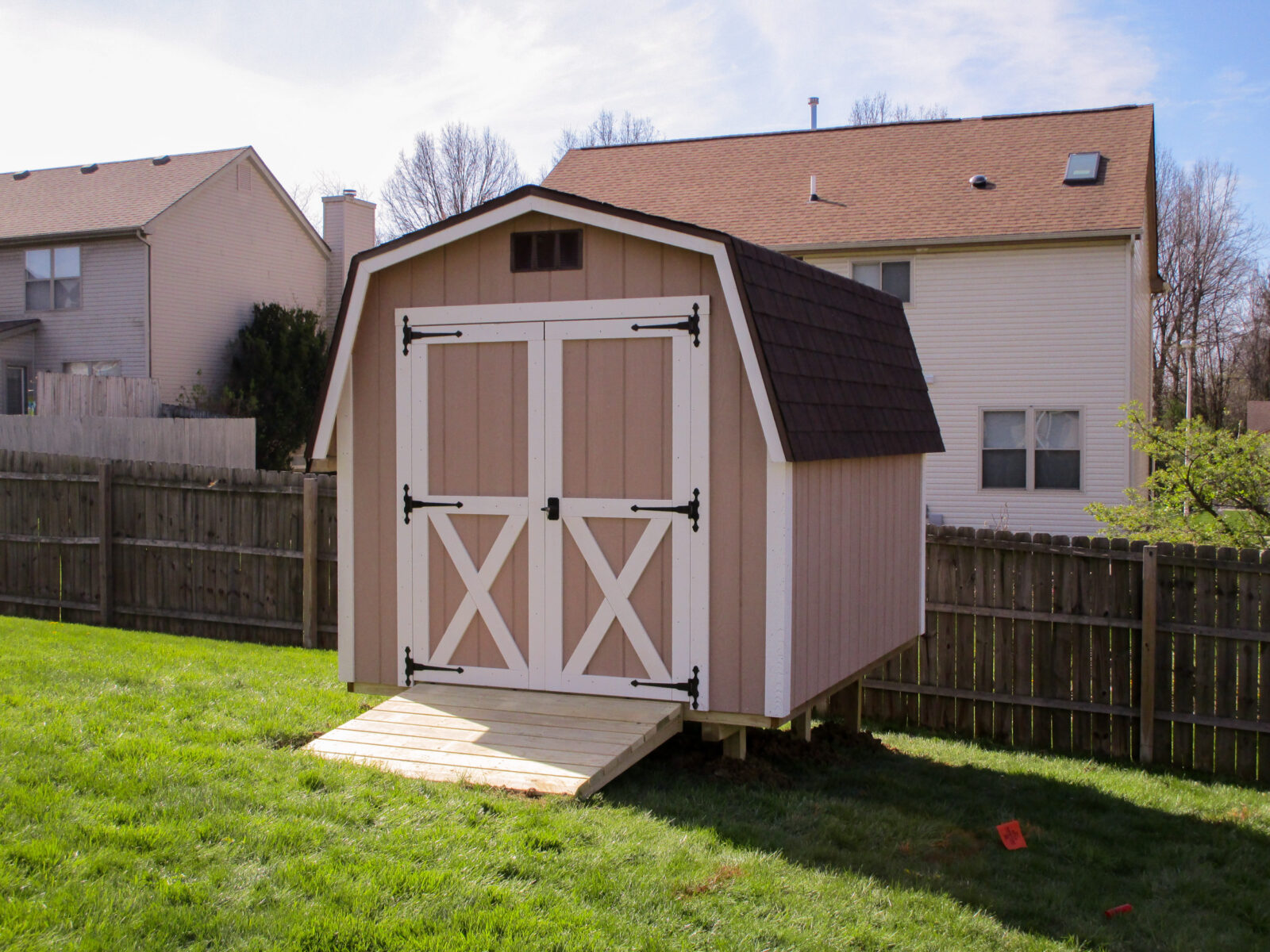 How to Choose an HOA-approved Shed Paint
The paint is usually the most significant part of having an HOA-approved shed. Most HOAs do not favor having a shed that stands out from the surroundings as they feel it detracts from the uniformity of the look in your community. To help you obtain your HOA-approved shed, we have multiple premixed colors as well as the ability to create a custom color. By having a custom paint color for your shed, it makes it that much easier to have an HOA-approved Shed.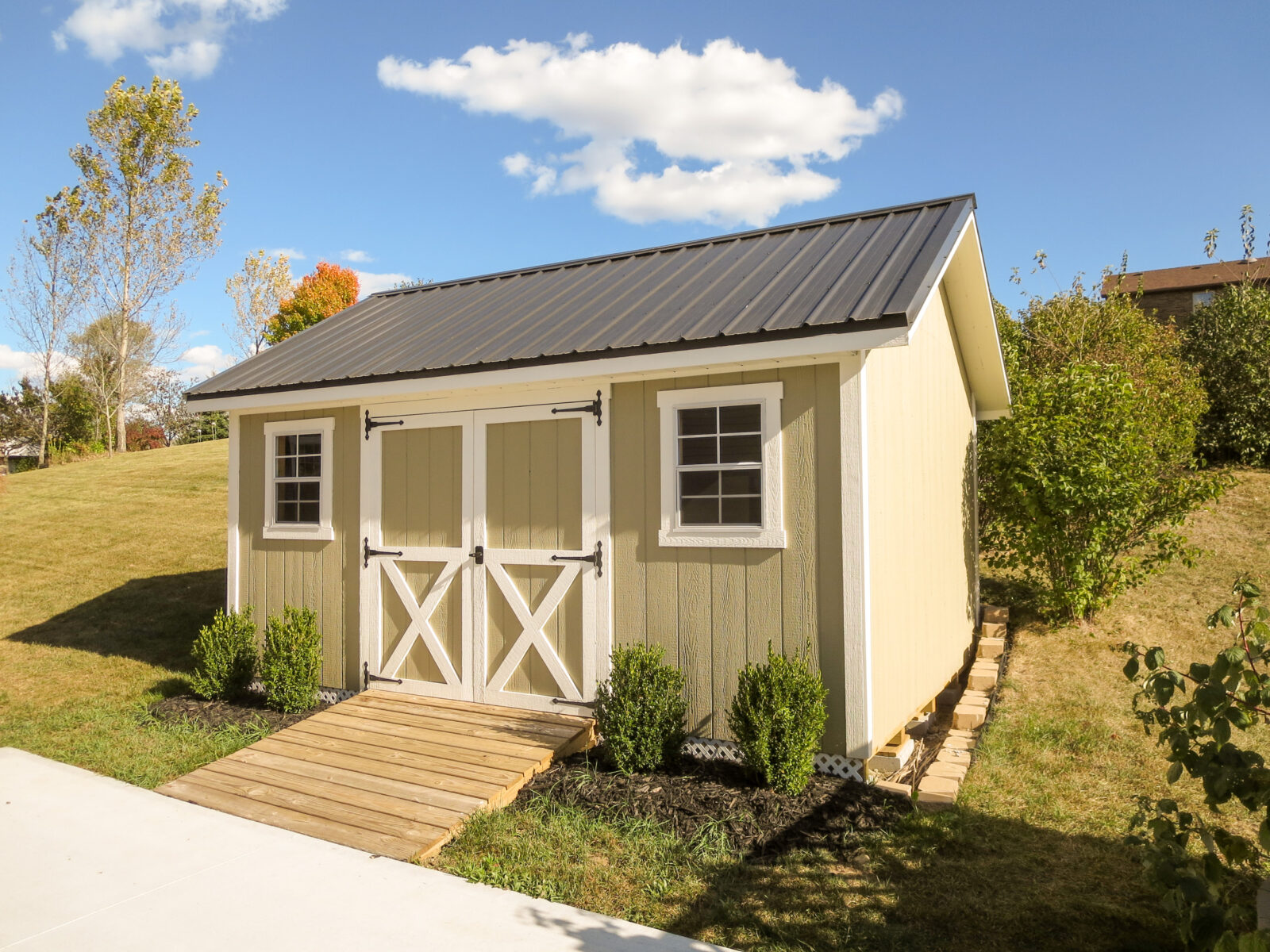 HOA-approved sheds built on-site
What would typically be an HOA-approved shed can quickly become denied if it causes a disruption to the surrounding area's landscape. To alleviate the stress of landscape disturbances, a quality shed builder should be able to build the shed your HOA-approved on-site. What differs between an HOA-approved shed and an HOA-built on-site shed comes down to the construction location. 
When you are looking for a prefab shed, you want to get it built and delivered without it costing an arm and a leg. At Beachy Barns, we have built a lot of sheds on site.  While it does cost a little bit more to build on-site, depending on the difficulty of your location or the unique needs of the HOA, it may be a much simpler option.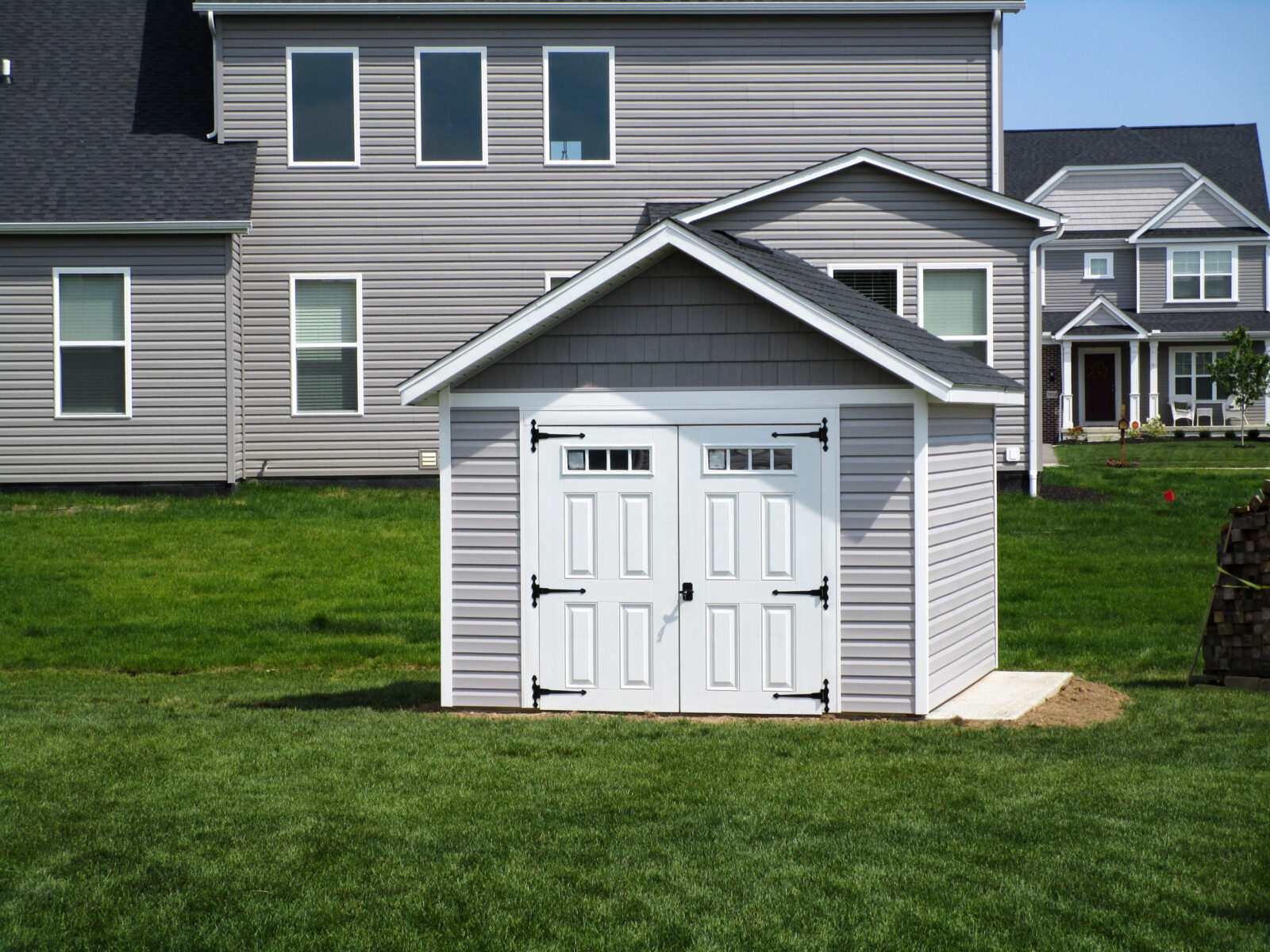 How are HOA-approved sheds built on-site?
When you purchase a shed, you may be wondering how building on-site actually works.  Some of the common questions we receive are.
How will they be able to get my shed on my property? 
How are they going to leave my fence untouched? 
Will there be damage to my yard?
As you can see in the video below. We ultimately built our customer's 18×20 storage shed on site without interfering with the landscaping or fence. 
Your shed will have elements of the shed built in our shop. Our crew will then bring the shed pieces to your property and construct the shed on site. This process was done by creating pieces of the shed at our facility and then completing the build on-site at the property
*a small fee will apply for on-site builds.*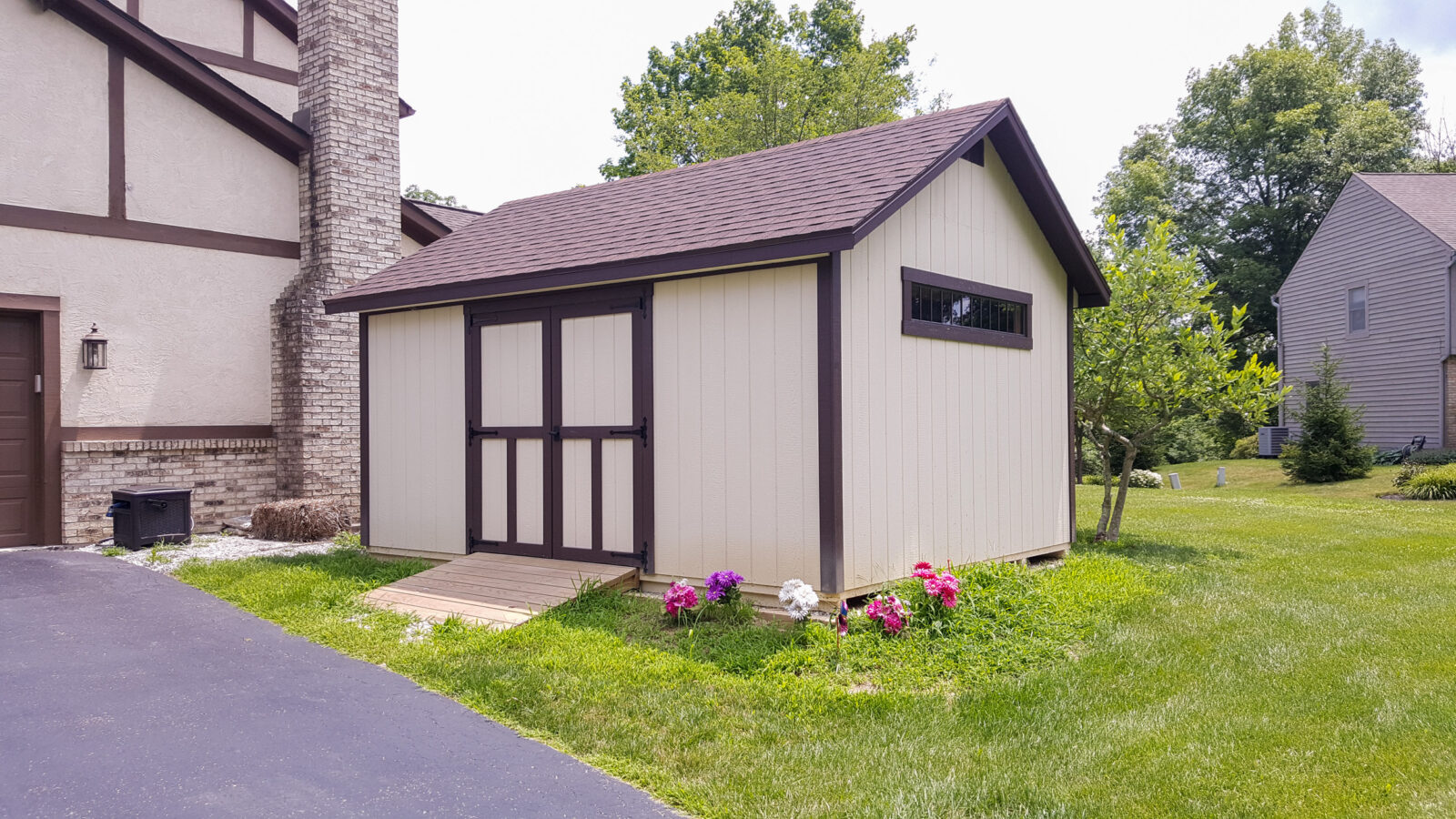 Conclusion
Getting an HOA-approved shed can feel frustrating but can be a lot easier than you think. However, when you work with a reputable shed builder, they can get you a shed that meets the HOA requirements and remove many headaches. To get started on a project like an HOA -approved shed, Beachy Barns is happy to help give you the designer's chair and make your dream (or at least the HOA's dream 😉 ) come to life! 
Ready To Take The Next Step?
At Beachy Barns we are ready to work with you and customize according to your needs. We prioritize working with you so that the process of purchasing a prefab shed is as enjoyable and straightforward as possible.