4 Reasons Custom Built Portable Garages are Best
Upgrade your storage, your property and your life
January 2, 2022 News and Tips
Everything in your life is portable. Until recently, you were never able to take your phone with you, yet now it is in your pocket at all times. Just a little over a year ago, you were never able to work outside of the office, however this past year's events have shown us that most of your work can be done from anywhere! You used to only dream of living wherever you wanted. Now the tiny house movement has shown us that you can do just that, work, live or vacation all from the comfort of your own home. You do all of these things with portability and relative ease yet the car that allows you to do this has nowhere to call home. With all these portable options for your life, maybe you need to add a portable garage onto your property!
Not All Portable Garages Are Created Equal
Fabric Garage Vs. Portable Garage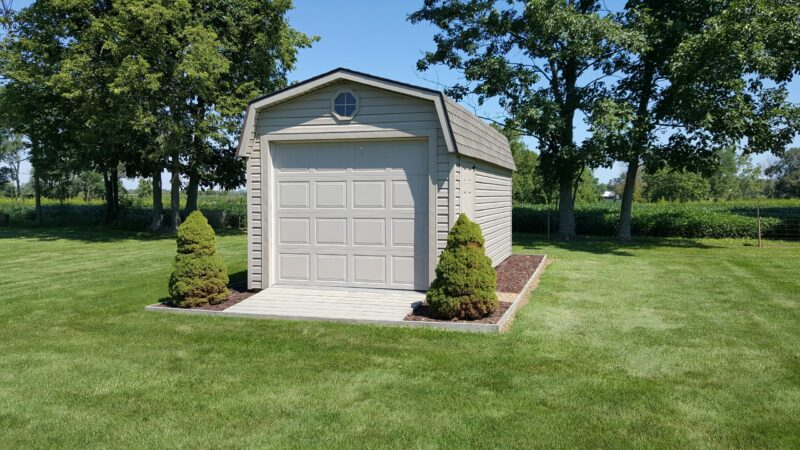 When hearing of the portable garages you may be thinking of a fabric building. These typically look like a hoop style building that has a zipper on it. That is NOT what we are talking about here. What we are talking about is a complete full sized garage (or larger) that is detached from your home. A quality portable garage builder should offer options to make your dreams come true for your needs!
Now that we set the record straight let's talk about why a portable garage is just what you are looking for to fix some of the problems you may be facing.
1.) Portable Garages fix the ALMOST perfect house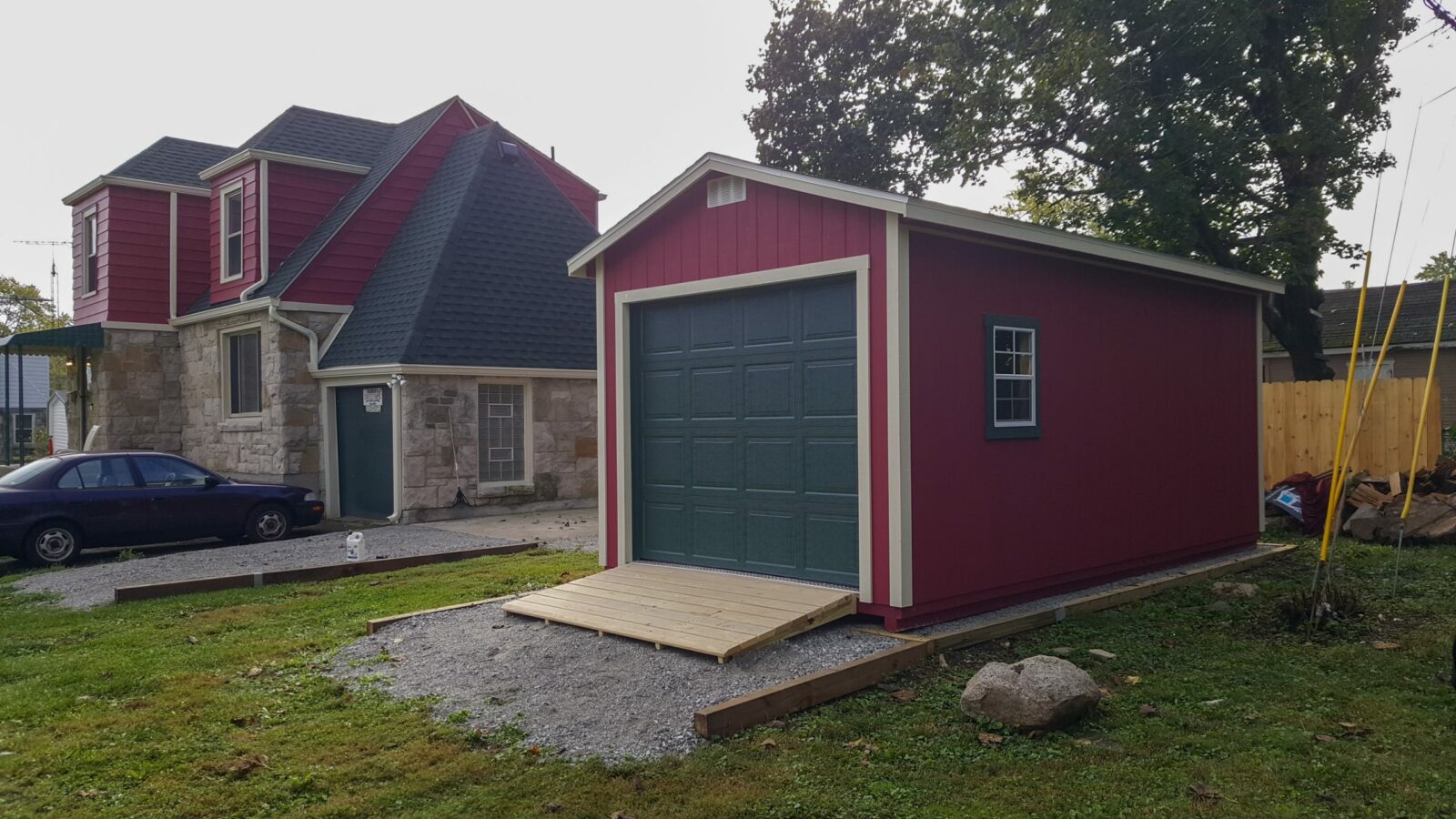 Maybe you are an avid "House Hunters" fan, or just starting your home buying journey. Perhaps you have been a homeowner for years. Everyone who is on the journey of homeownership knows the struggles of the home buying process. And so many times what pulls people away from a house is the idea that there is no garage. Nowhere to store the extra pieces of life that make it whole. 
Portable Garages give you that extra space you are looking for. They can be added to your property making what was an "ok" house the perfect home! 
You may still be left  wondering: " What about the look of it? I'd really like for it to compliment our home." A custom built portable garages should be designed to fit the aesthetic you are desiring. A quality portable garage builder should be able to build it with your needs in mind.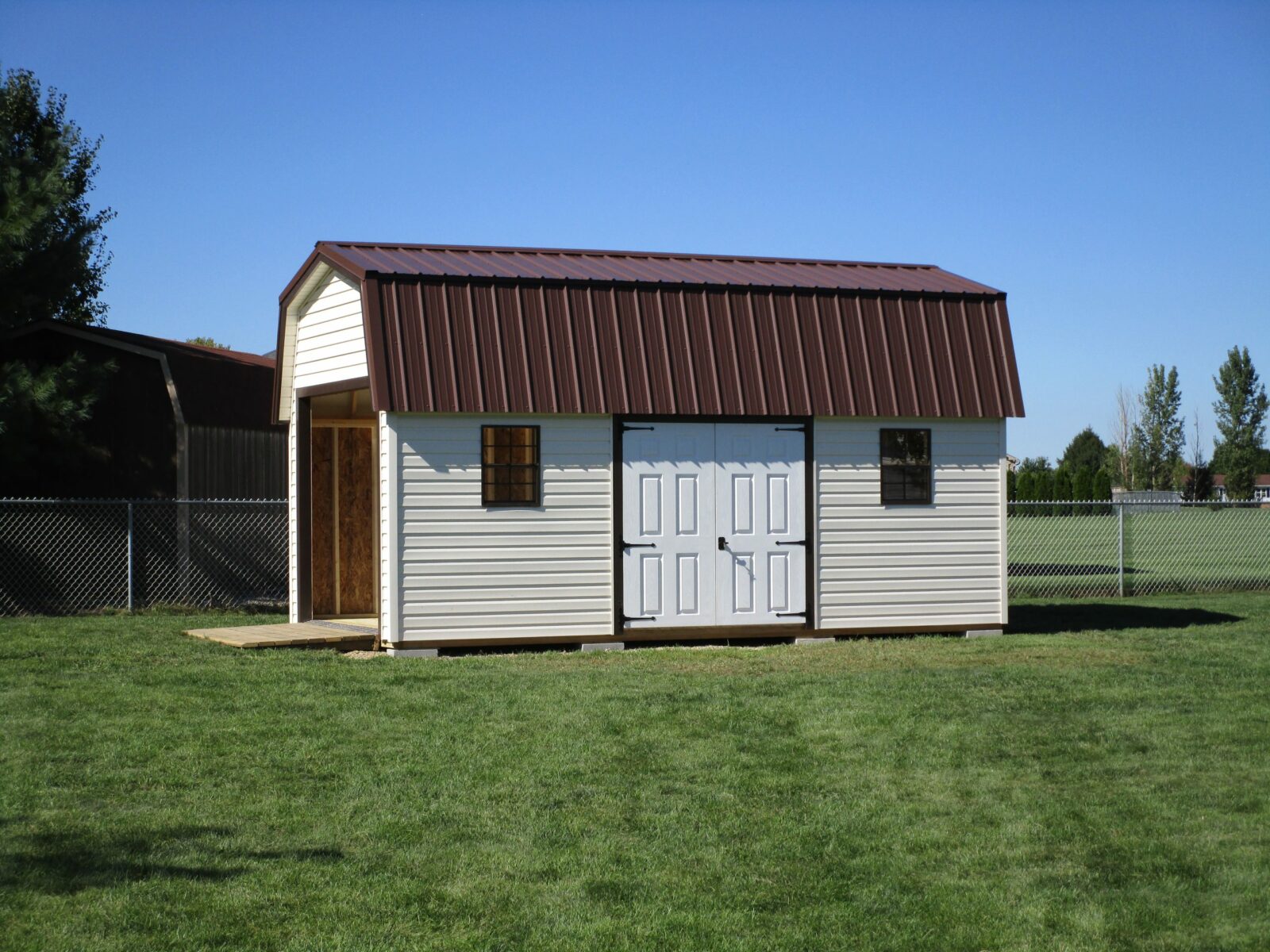 Here at Beachy Barns we are the quality custom shed builder you may be looking for! With over 15 color options to choose from we can have your portable garage looking the way you want it! 
All the custom options we offer our customers let us live up to our high standard of Custom Garages for Custom Spaces!
2.) Portable Garages Are An Easy And Quality Solution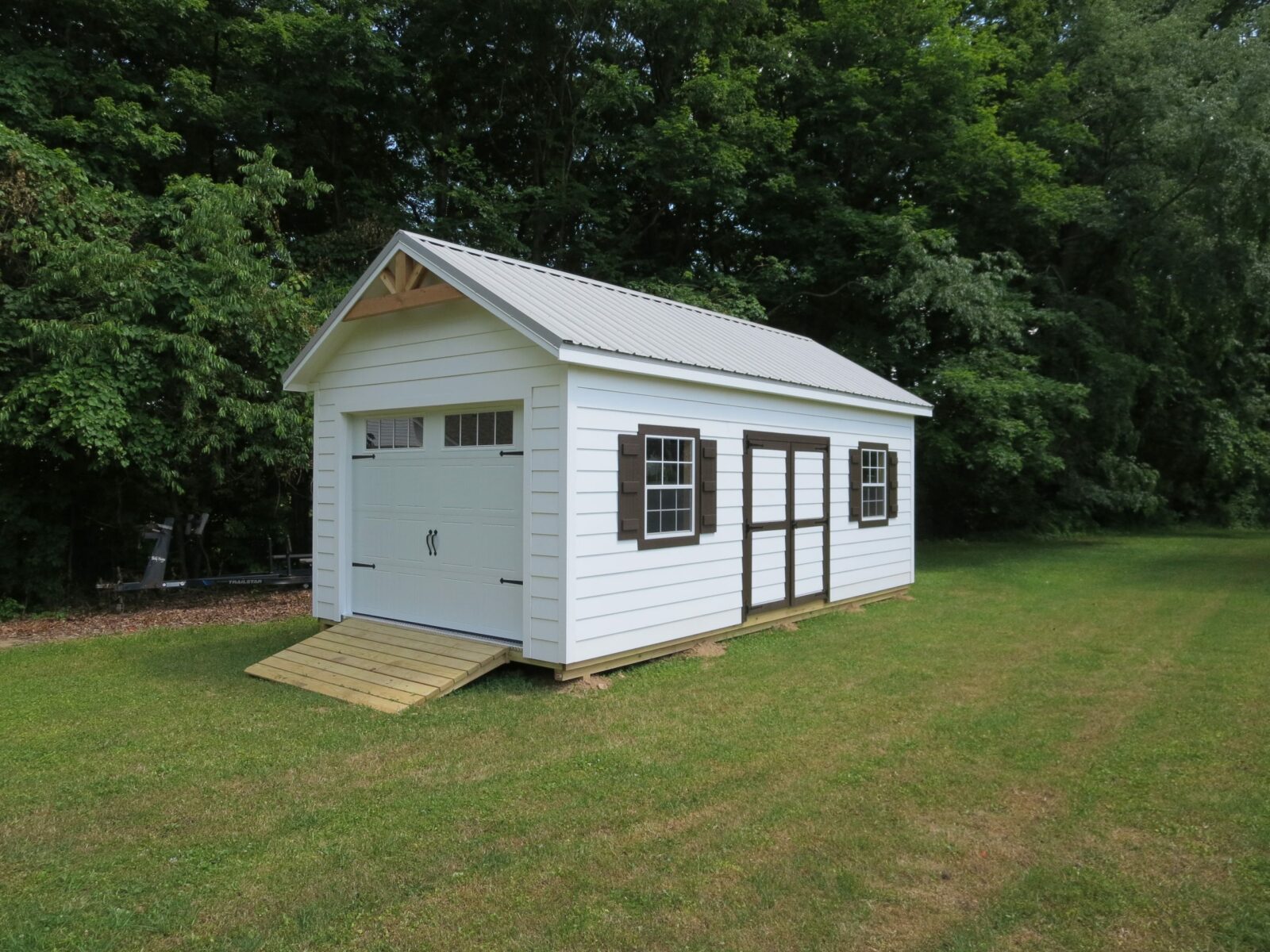 All of us want a easy solution to our problems, but at what cost? We understand you may be on a budget to build the portable garage you want or need. We know that in the short term there may be what seems like some budget friendly options available to you. Maybe you have started to look at fabric garages. In your mind  it seems to be a viable option for what you need. While these kinds of building options have their place, they can be somewhat of an eyesore in comparison to your beautifully kept property. 
Maybe you don't think the fabric garages will be too much of an eye sore and that for the moment it will be the easy solution you have been looking for. Fabric garages require one thing that portable garages do not, you being required to build them. Have you considered that sometimes in the name of an "affordable easy solution" we forget about the simplicity of not having to do the work?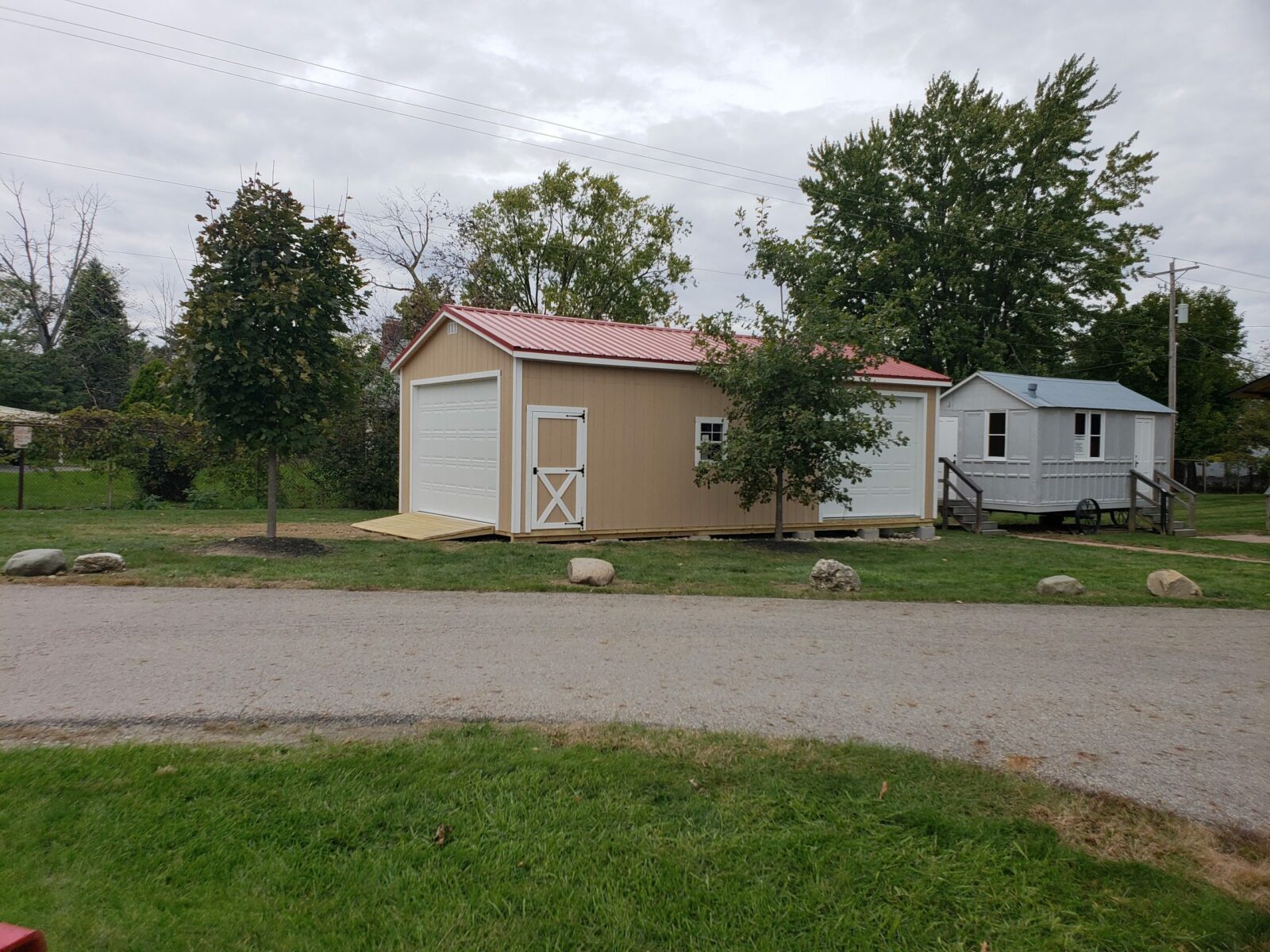 Famous  painter, sculptor, architect, draftsman and engineer Leonardo DaVinci said : "Simplicity is the ultimate sophistication". We all enjoy the finer things in life. Whether that is a nice meal or the ability to have someone do the work for us that we would rather not do ourselves. The builder of your portable garage should give you the chance to enjoy your life by getting rid of the hassles of giving up a weekend.
If you are looking to enjoy the simplicity and sophistication of life, remove the  eye sore, and get your weekend back take a look at what portable garages have to offer you. We will give you the true easy solution to your problem, the work being done for you.
3.) Portable Garages offer Total Customization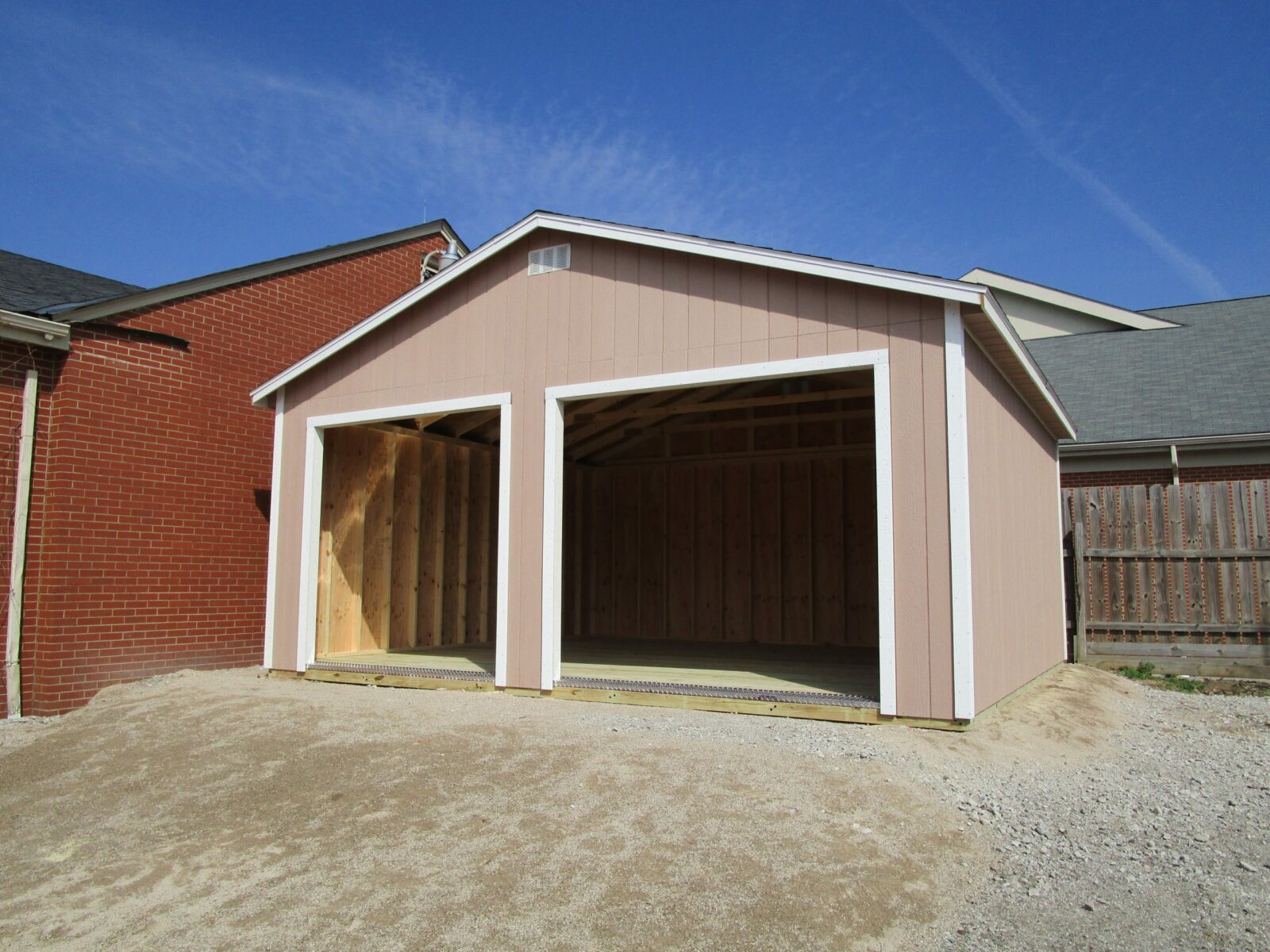 So many fabric garage companies tell you that all you need is their product. That they have all the storage solutions in a cookie cutter shipped right to your front door (never mind the required assembly on your part). While the "convenience" of storage delivered to your door may seem nice, is your money really getting what you need?
A portable garage build should  allow you to be the "architect" just like DaVinci. YOU should decide where you would like the doors. YOU should decide where you would like the windows, YOU should decide where you would like the garage door or doors for that matter.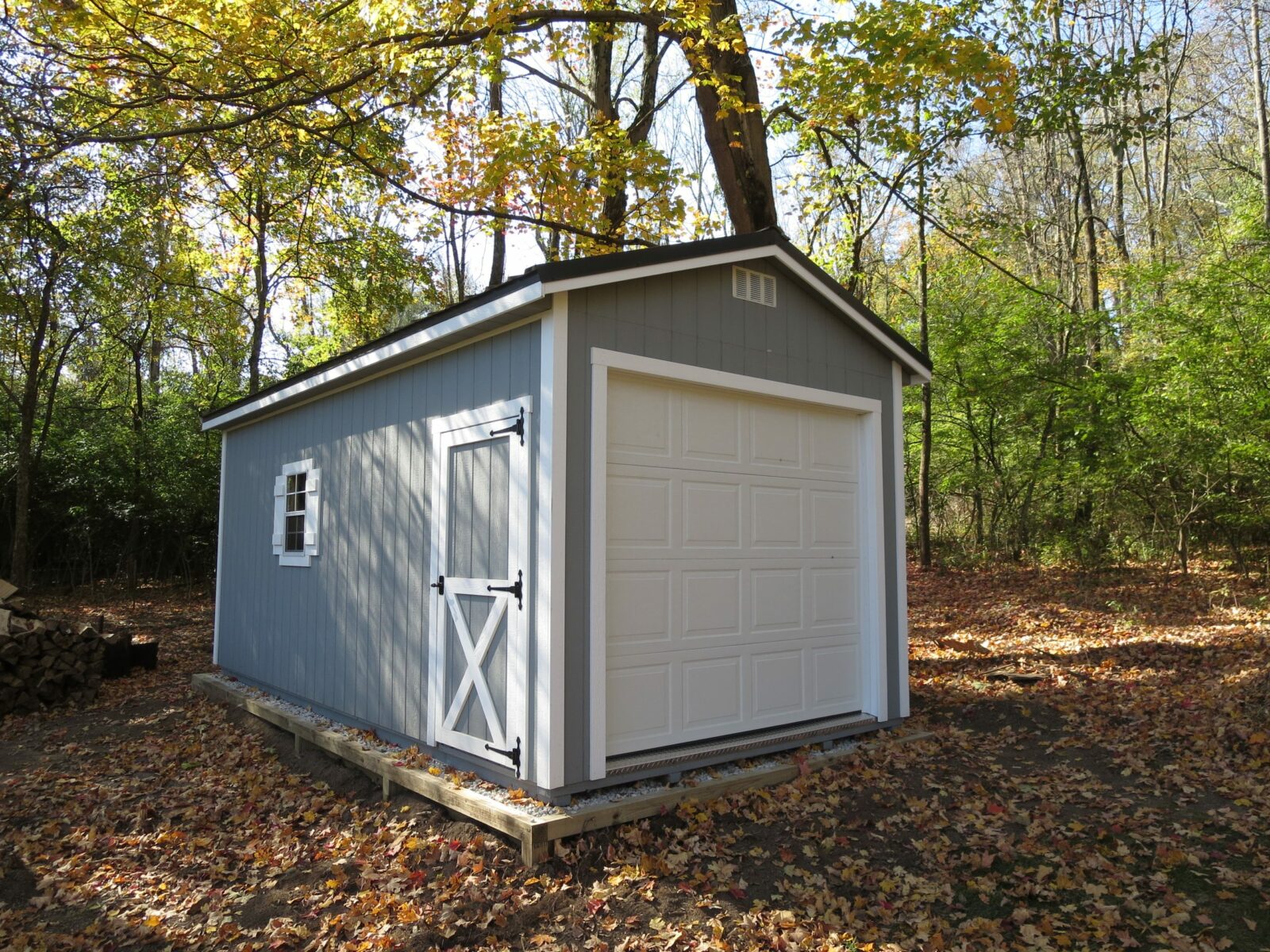 A quality portable garage builder won't tell you the "one size lie". They should give you the ability to build to your needs and desires. They should not tell you how to make a cookie cutter structure work for you.
4.) Portable Garages Offer a Lifetime Solution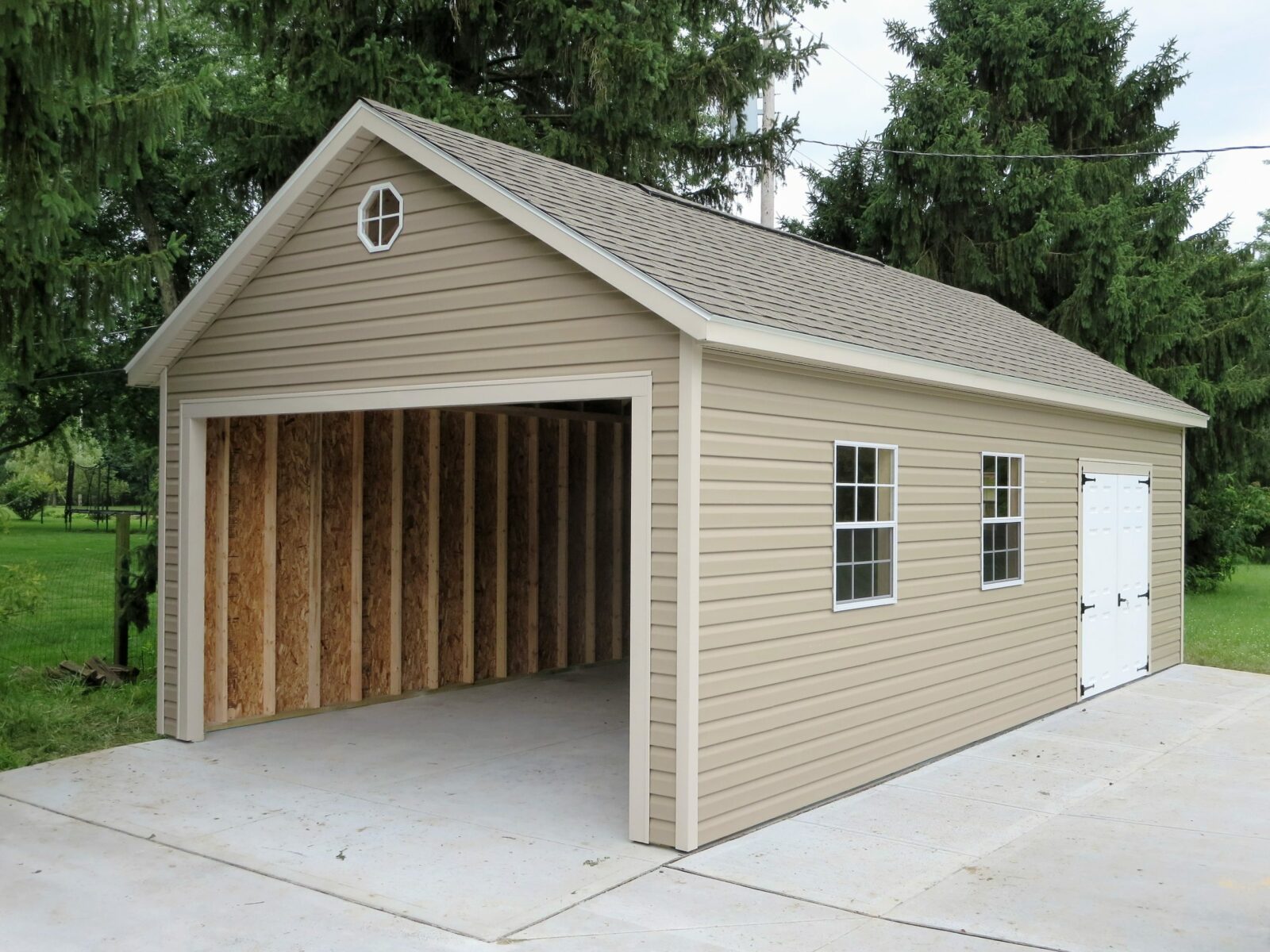 When you bought your car, boat, or other toy you knew buying it would be an investment. You knew that there would be work required to maintain it. One of the things you knew with such a commitment was that the proper storage makes all the difference. 
Fabric Garages do not afford you the ability to be customized to your needs or be as flexible in sizing. This leaves your hard earned dollars exposed to the elements causing faster wear and tear on the investments you have made for family fun.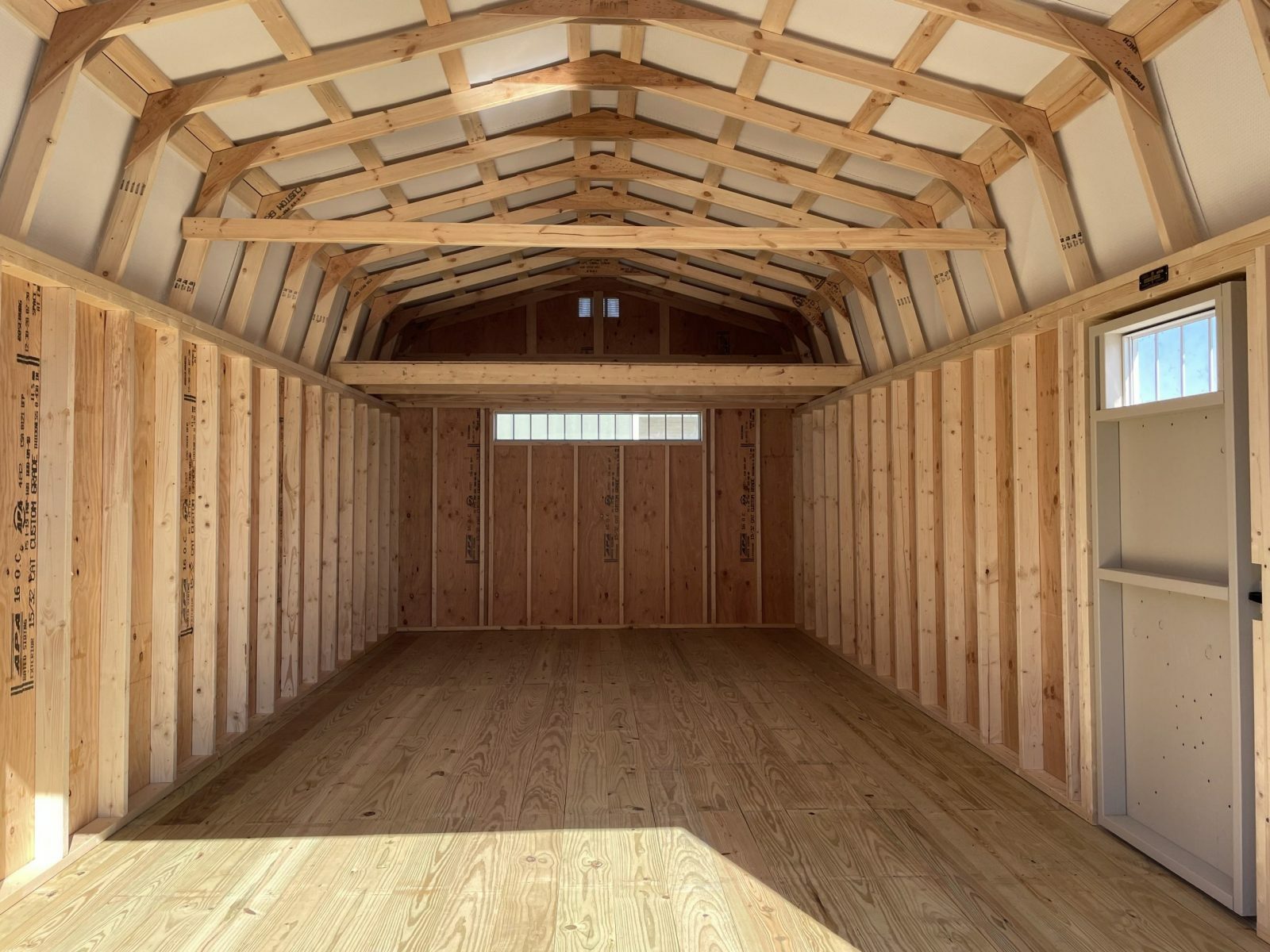 A portable garage can be built to hold more than just a single vehicle, boat or toy!  A quality portable garage build should be able to design a space that will allow for you to fit in multiple cars and toys! 
At Beachy Barns we  offer a huge selection of sizing options with the smallest size being 10 ft.x16 ft and our largest size of 16 ft. by 32 ft!
Bonus Idea
Seasonal Storage Solution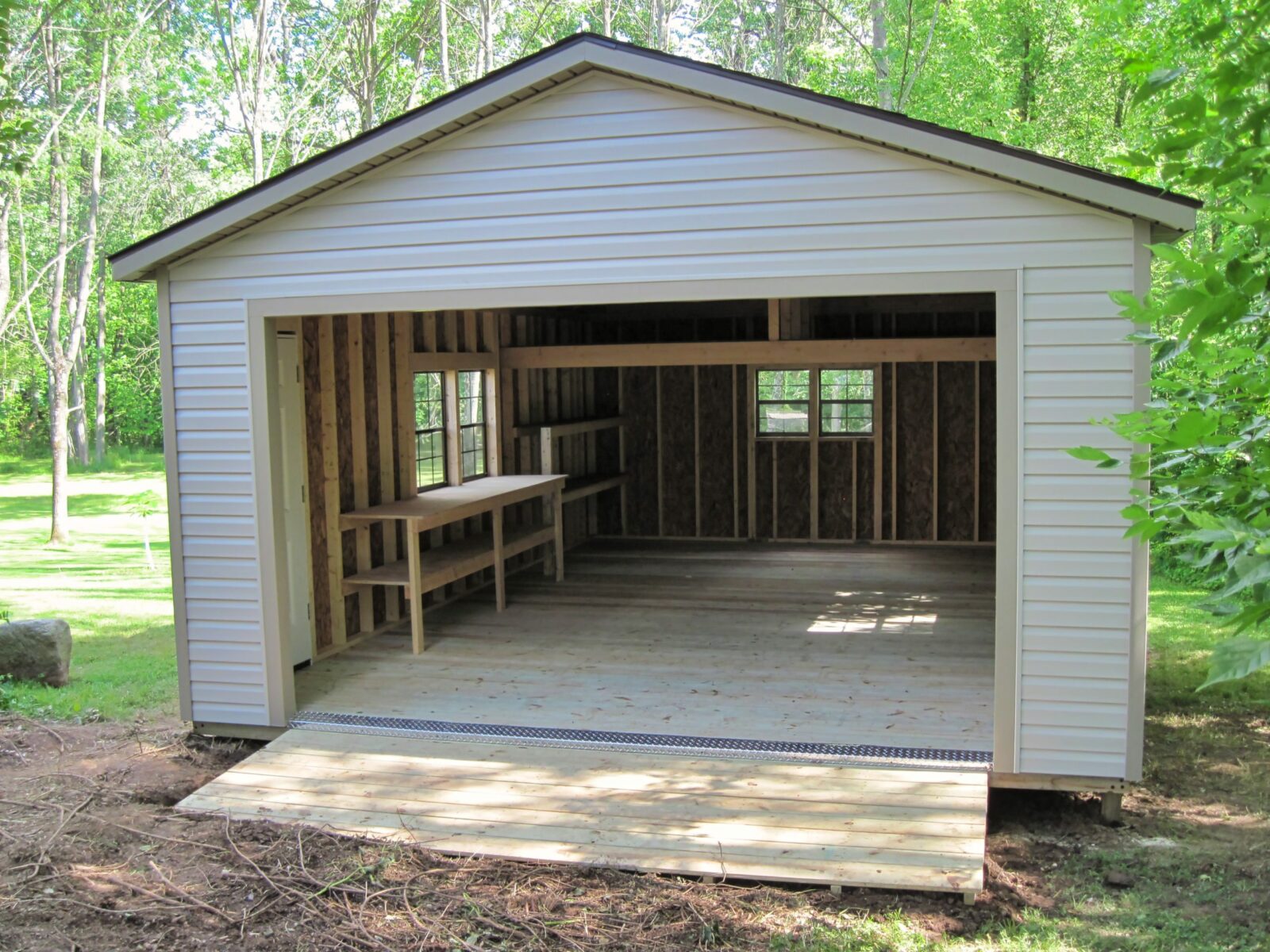 Think of your traditional garages. How many of them only store the family vehicle, from our experience not too many. Use your portable garage the same way you would a traditional garage. They make great storage solutions for seasonal decorations or your lawn furniture storage in the off season.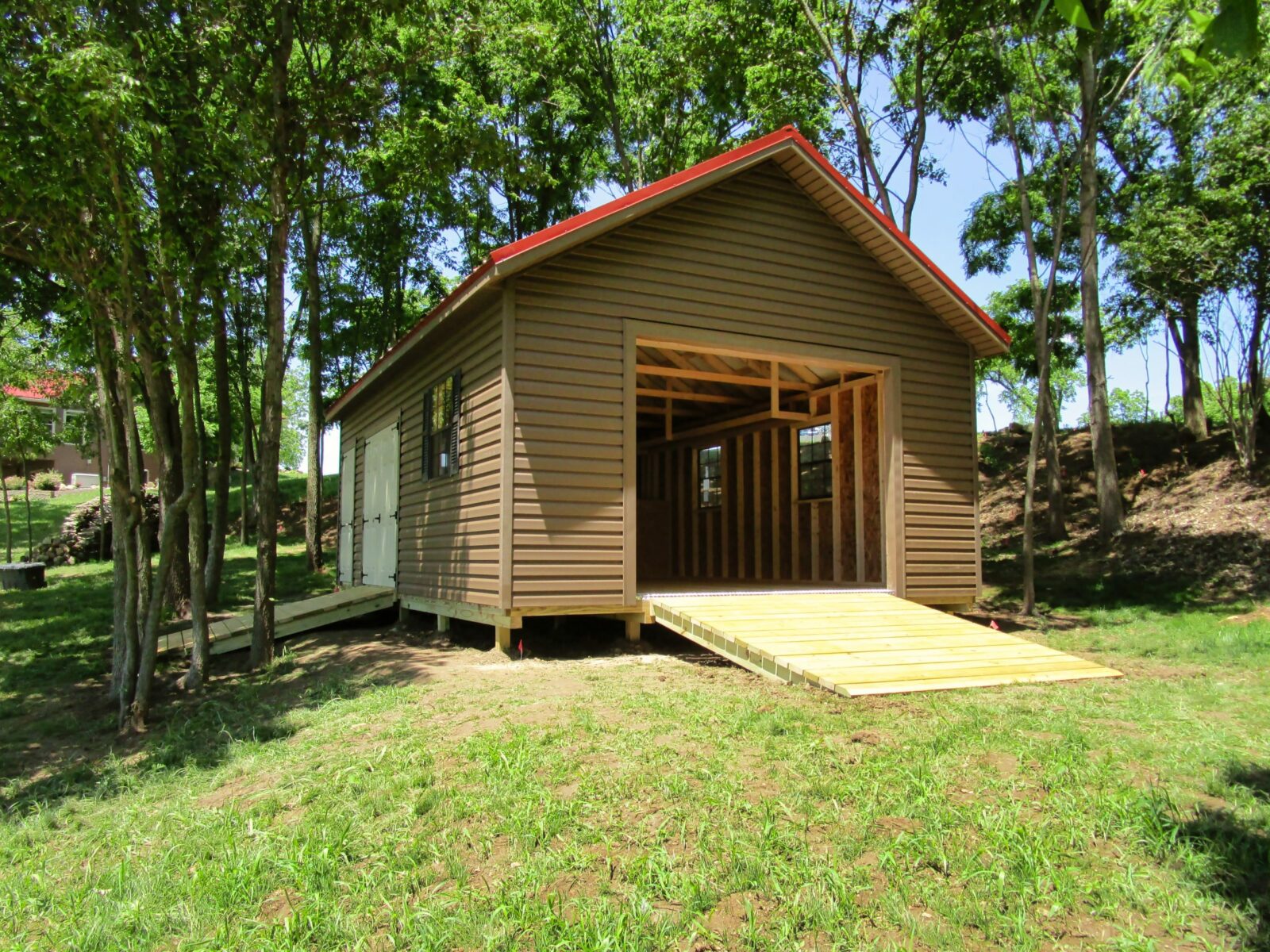 As you can see a portable garage can solve a multitude of problems. Whether it is storing some expensive toys or using it as a way to store your seasonal items, a portable garage gives you the opportunity to make right what is wrong with your storage needs. Get in touch with us today about our portable garages!