Storage Buildings In Beaver Creek, Ohio
Need a bit more space in your backyard? A family-owned company, Beachy Barns is happy to offer high-quality storage sheds in the Beaver Creek, Ohio, area. From design to completion, we will collaborate with you on your new shed.  We provide a great selection of styles that may be customized in almost any size and color to suit your particular requirements.
Sheds and Prefab Garages In Beaver Creek, Ohio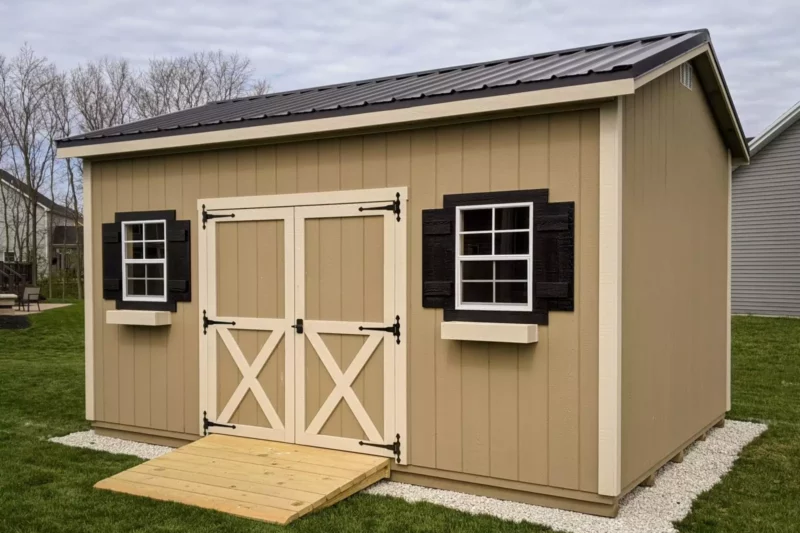 Gable Shed in Beaver Creek, Ohio
A modern A-frame structure is the Gable Shed design. If you want to use the interior of your shed in a variety of ways but only require basic storage space, this is the shed for you. The simple design of this building makes it easy to adapt to any purpose you need.
Are you looking for a shed to add some style to your backyard? Cottage sheds have a very modern look and can make your backyard look brand-new. The cottage shed features a beautiful transom window that lets in lots of natural light.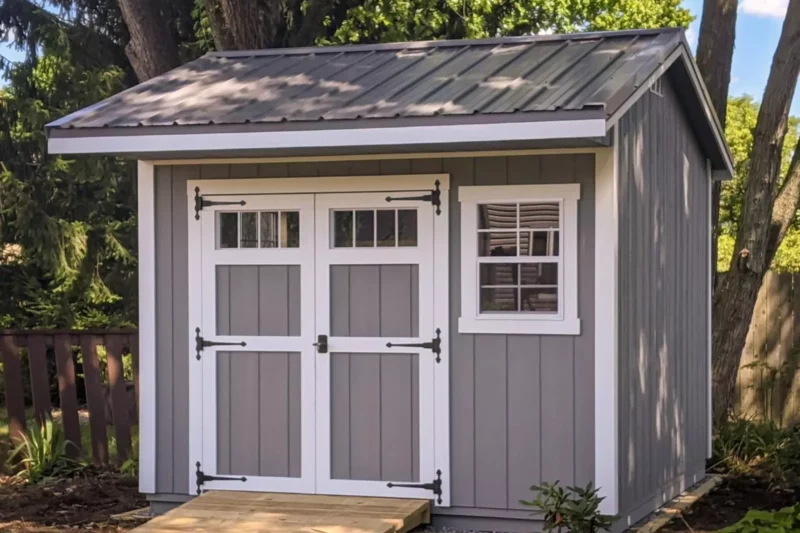 If you living in Beaver Creek and looking for a storage shed with a classic look this style is for you. The Quaker Shed Style adds a bit of "old-world charm" to your storage building with its distinctive offset roof and extra overhang in the front. The extra roof also offers a bit of rain protection when opening and closing the doors. Contact us for more info.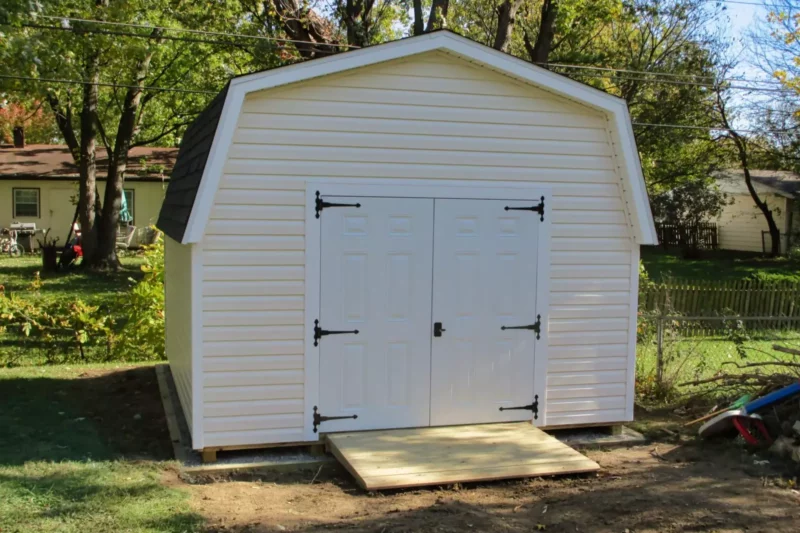 Are you located in Beaver Creek, Ohio, and are searching for a shed with additional headroom? The classic barn-style sheds have the headroom required to add a loft for additional storage. Some of the included standard features are as follows: 2×8 top plate on sidewalls, 5' sidewalls on 12' wide and wider. Get in touch with us today.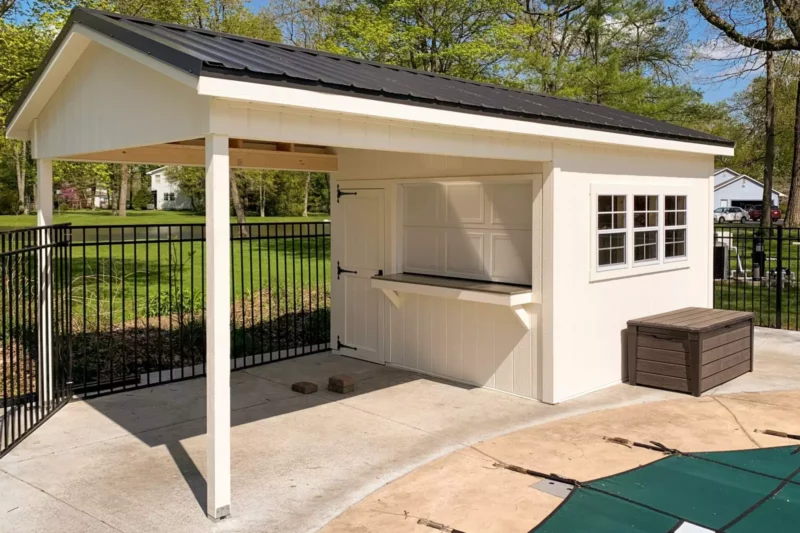 Are you looking for a unique storage shed that will meet your unique needs? As a family-owned local custom builder, we would be delighted to talk with you about your exact requirements and to assist you in making your custom shed dreams a reality. Get in touch with us.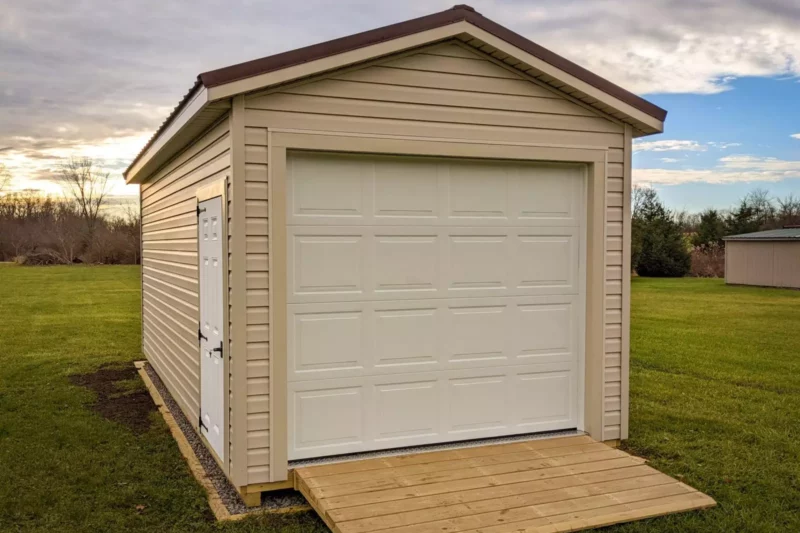 Are you looking to purchase a prefabricated garage? We have a great selection of prefabricated garages in Beaver Creek, Ohio. Prefab garages are an excellent low-cost replacement for traditional garages. Additionally, they might require less time to install than traditional garages. If you want a concrete floor in your garage, we can do an on-site build for you.
Rent to Own Sheds in Beaver Creek, Ohio
Rent to Own is a great option for you if you are paying too much for a self-storage unit and are unable to pay upfront for a storage shed. Our rent-to-own program gets you your own storage space NOW with No Credit Check and Low Monthly Payments.
Choose Your Dream Shed or Garage
Reserve with 2 Months Rent Up Front
Make 36 Monthly Payments for full ownership
Sheds Built On-Site in Beaver Creek, Ohio
Are you concerned you don't have space for delivery of our prefab sheds? When homes have a backyard fence that is difficult to remove, problems like this are common. This is why we specialize in "on-site" construction. For on-site construction, we pre-fabricate as much as we can before traveling to the shed location. An on-site shed construction in Beaver Creek, Ohio can frequently be finished in a few hours using this technique. To get a quote for an on-site shed in Beaver Creek, click the button below.
Gallery of Available Sheds in Beaver Creek, Ohio