Storage Sheds in Huber Heights Ohio
Are you feeling overburdened with too much stuff you have? Do you need some more storage space to keep your belongings organized? Or need space for gardening equipment? We are a family-owned company located in Central Ohio that loves delighting our customers with storage sheds that are both attractive and durable. The sheds we build are customizable and can be used for a variety of purposes. We'll work with you on your new storage shed in Huber, Ohio from start to finish. Select the size, color, and features you need. Start today.
Sheds and Prefab Garages In Huber Heights, Ohio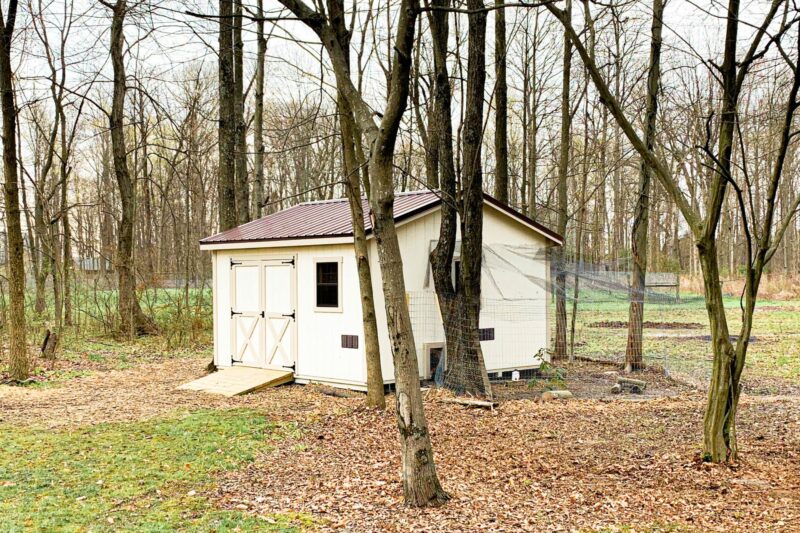 Gable Sheds in Huber Heights, Ohio
Are you looking for a classic storage building? The Gable shed is the most popular shed we sell in Huber Heights because of its timeless design. The Gable Shed style is a contemporary A-frame build. Its modern A-frame roof and simple, open form make it a great choice for a variety of backyards. Doors and windows can be placed on any wall, allowing you to easily customize this shed to meet your needs. Get in touch today.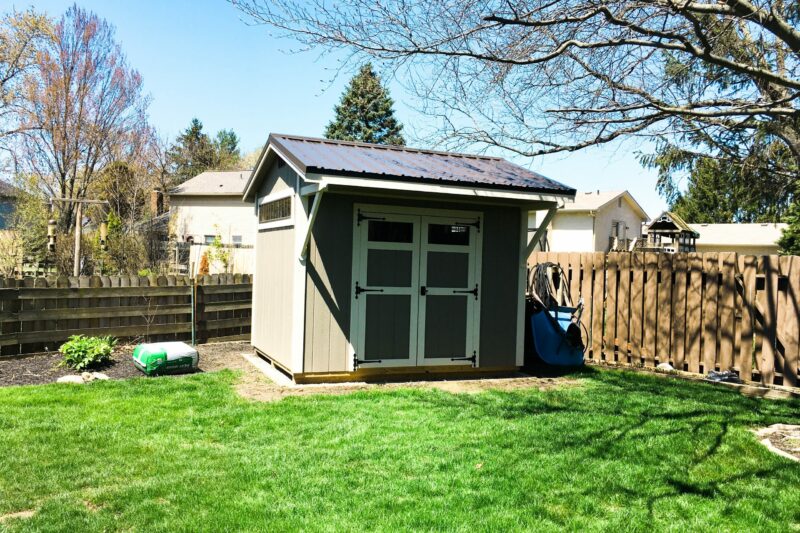 Quaker Sheds
Do you want a shed with a unique design that has a large overhang for rain protection when you open the doors? You should consider the Quaker Shed. The Quaker Shed Style adds a bit of "old world charm" to your storage building with its distinctive offset roof and extra overhang in the front. Available on inventory or for custom-built sheds in the Huber Heights area. Request a quote today.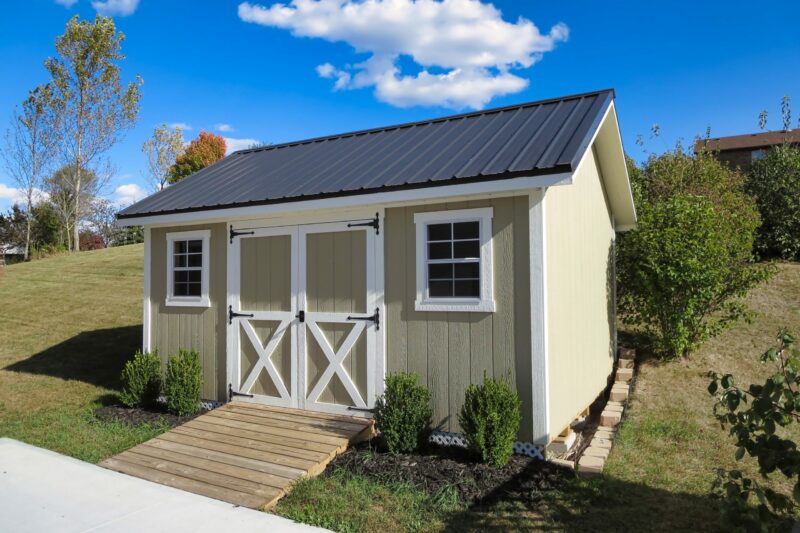 Cape Cod
Are you looking shed with a loft inside for additional storage space? Our Cape Cod Sheds take the standard Gable sheds to a new level of distinction with a steeper roof pitch and a higher overhang.  Cape Code shed gives you the option of adding a loft to your shed if you want additional space. Choose your color, design in the 3D builder, and request a quote today.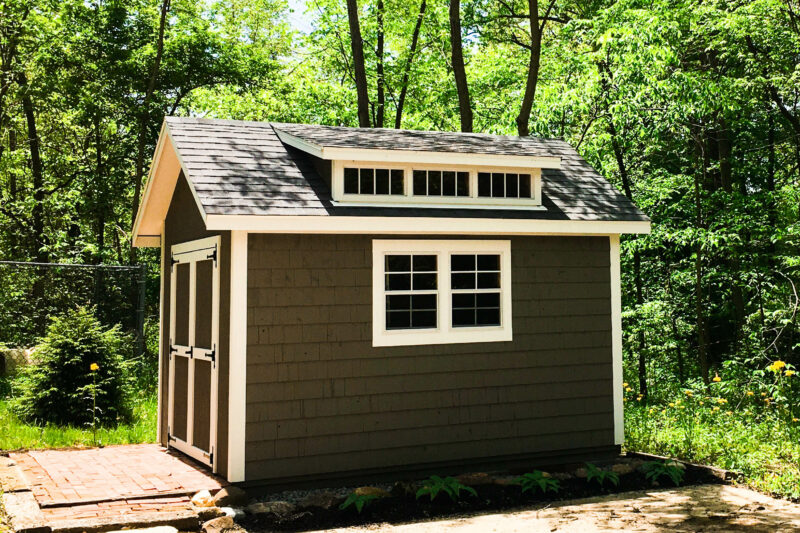 Cottage Sheds in Huber Heights, Ohio
Are you looking for a shed in Huber Heights that would stand out and add some beauty to your backyard? These sheds have a highly modern look and may completely transform your backyard. They make great she sheds man caves, guest houses, in-law quarters, and are ideal for many other specialized uses in Huber Heights. 6'6" sidewalls, and reinforced 2×4 doors, are some of the options.  Read our customer reviews and get in touch with us today.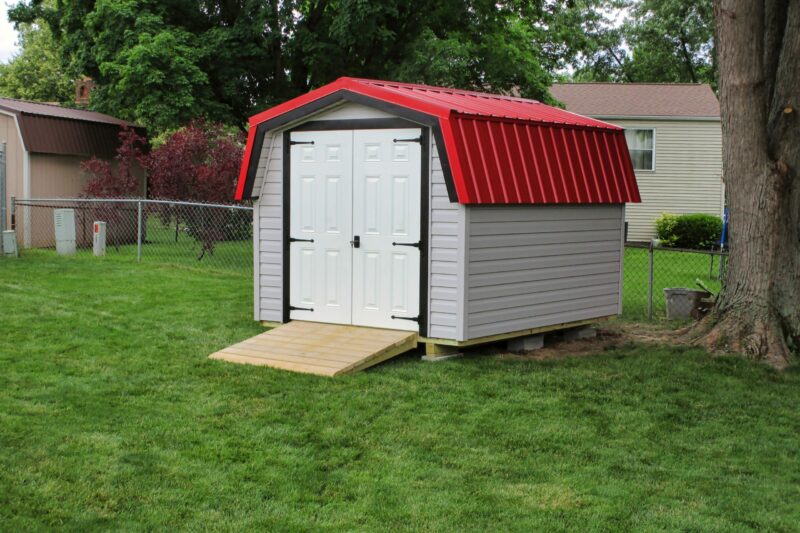 Mini Barn Sheds
Do you just need a simple shed to keep your stuff organized? Mini Barn sheds are known by their simple design. The Mini Barn is great for storing lawn and garden equipment, as well as anything else that won't fit in your garage. They feature double doors reinforced with 2×4 bracing and an aluminum threshold along the bottom of the door opening. View our inventory, read our customer reviews, and get in touch today.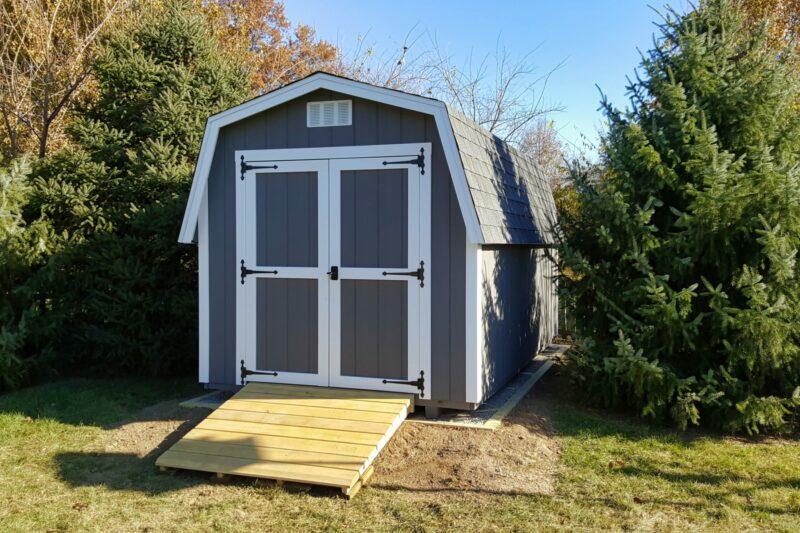 Classic Sheds in Huber Heights, Ohio
Do you live in Ohio and want to purchase a storage shed with extra headroom? Classic barn-style sheds have the headspace you need to be able to add a loft for extra storage space. This is the original shed style that we started building in the 1980s on our family farm. Some of the options are 4' sidewalls on 8' and 10' wide models, Premium grade ¾" tongue, and groove plywood on the floor. View our inventory, read our customer reviews, and get in touch with us today.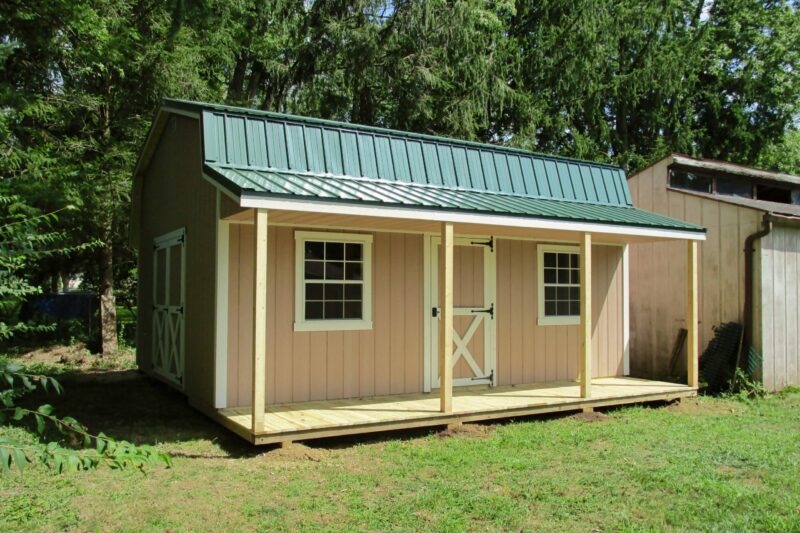 Retreat Sheds
Are you looking for a shed with a classic design and a porch? If you prefer a shed with a porch, the Retreat style shed is another wonderful choice for you. There is an unlimited range of distinct uses for a shed like this. The 4′ wide porches on this prefabricated shed design are ideal for a rocking chair or stacking firewood.
Prefab Garages in Huber Heights, Ohio
Are you interested in buying a garage? We offer a variety of prefab garages in Huber Heights, Ohio. Gable garages and high wall garages are our two standard garage styles. We can also custom design a garage shed if you want a garage door added to one of our other shed styles. Our garages have thick 2×8 treated floor structures to ensure that they can hold your cars or outdoor equipment. We can perform an on-site construction for you if you want a concrete floor in your garage.
Rent to Own Sheds in Huber Heights, Ohio
Rent to Own is a great option for you if you are currently paying to much for a self-storage unit and are unable to pay upfront for a storage shed. Our rent-to-own program gets you your own storage space NOW with No Credit Check and Low Monthly Payments.
Choose Your Dream Shed or Garage
Reserve with 2 Months Rent Up Front
Make 36 Monthly Payments for full ownership
Sheds Built On-Site in Huber Heights, Ohio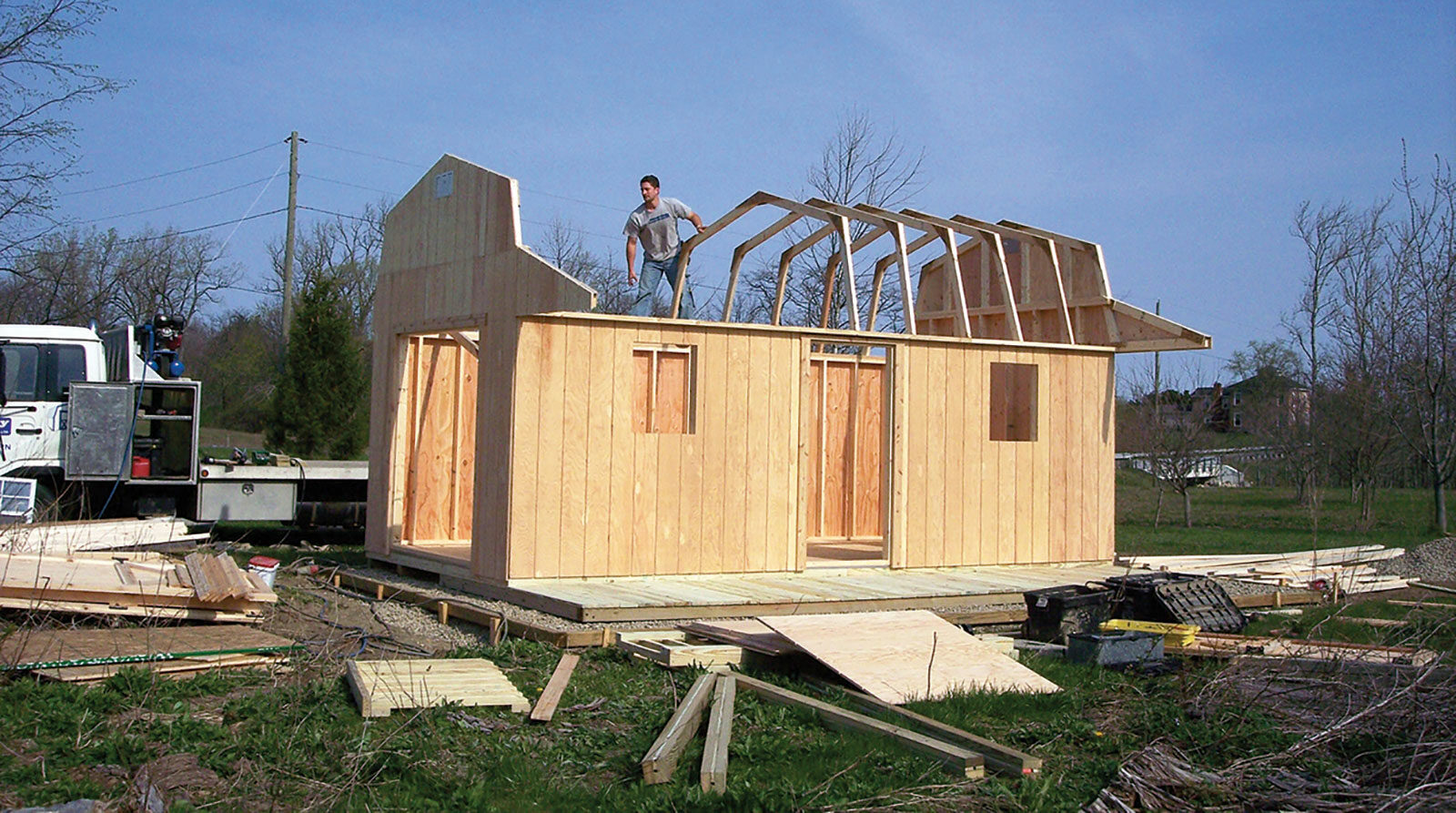 Are you concerned you don't have space for ease of delivery of our prefab sheds? This is a typical problem when homes have a fenced in back yard.  In cases like this, our team of skilled craftsmen will bring all the materials to your site and install the shed at your location. For on-site builds we pre-fabricate everything that we possibly can before we get to the shed site.  Using this method, an on-site shed build in Dayton can often be completed in a few hours. Request a quote with the button below to get an on-site shed in Huber Heights.
Gallery of Available Sheds in Huber Heights